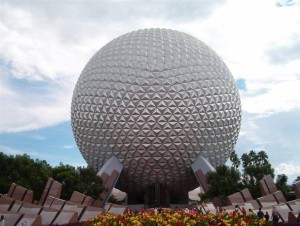 Many of the design decisions, including the round shape, were to achieve an autonomous building, or a building that didn't depend on the power grid or water system. One advantage of the circle was wraparound windows, something possible because of the centrally supported ceiling. But the curved walls make interior design challenging. There are fewer ways to use the space.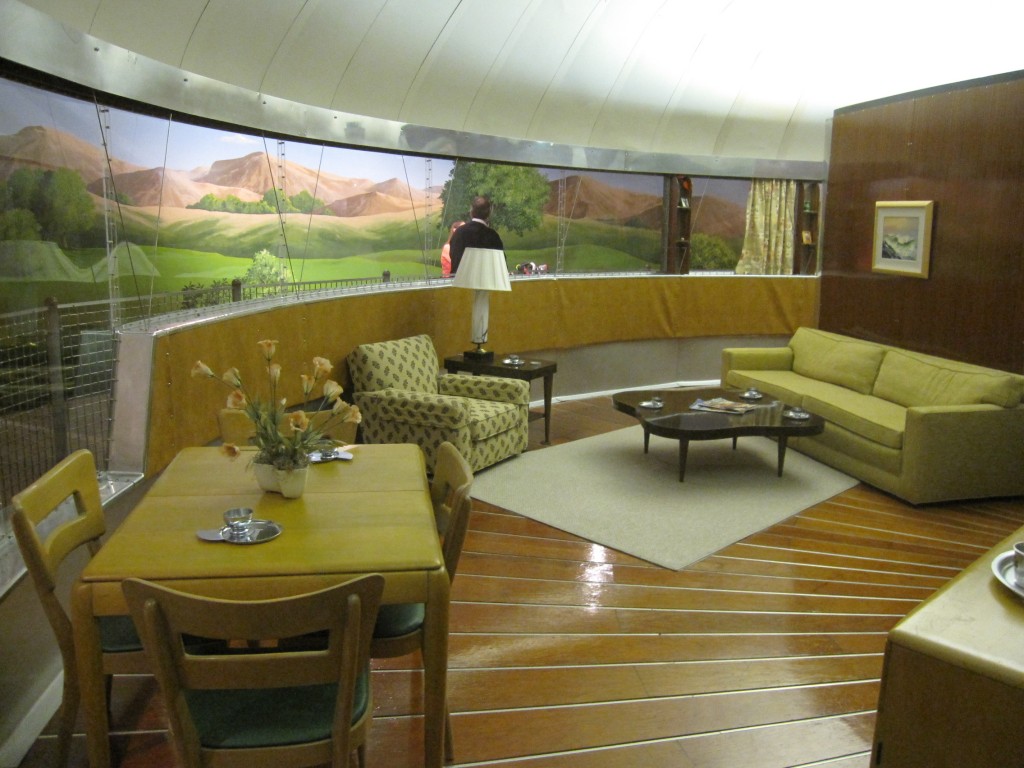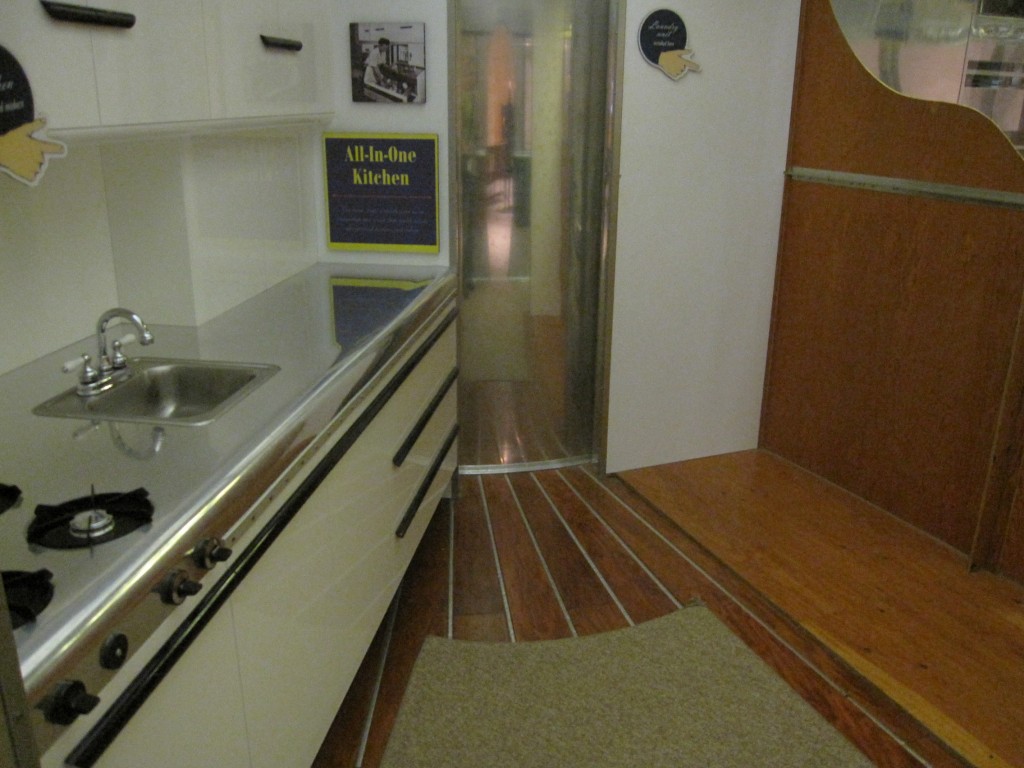 The building featured dozens of clever design ideas. The refridgerator and air conditioner were powered by the exhaust from other systems in the house. Everything was reused and recycled. Runoff water was used in the toilets and (in theory) to water gardens.
Some of the shelves rotated when a button is pressed,  maximizing storage space and minimizing the need to bend or reach inside. As with much of his work, this had a branded name (Ovolving shelves).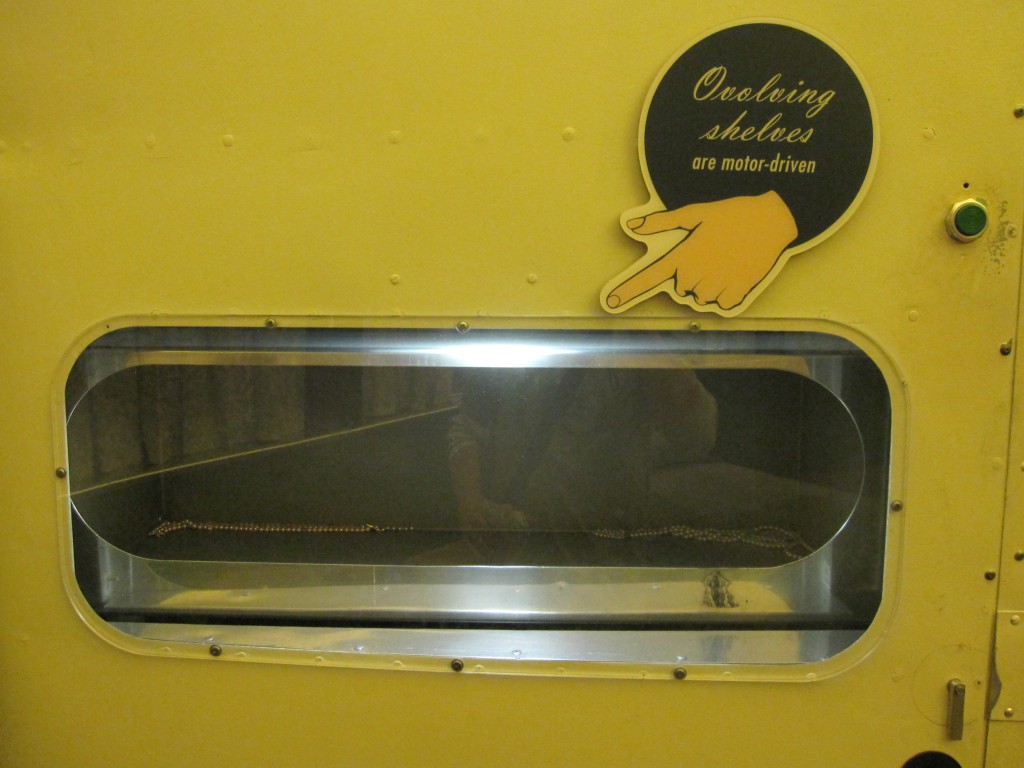 Since they left many of the style choices (love that green) from when the house was built, it felt like a strange combination of the past and the future, similar to have steampunk stories feel. For example, the floorboards had ventilations shafts that would collect dust, reducing the need to sweep or vacuum.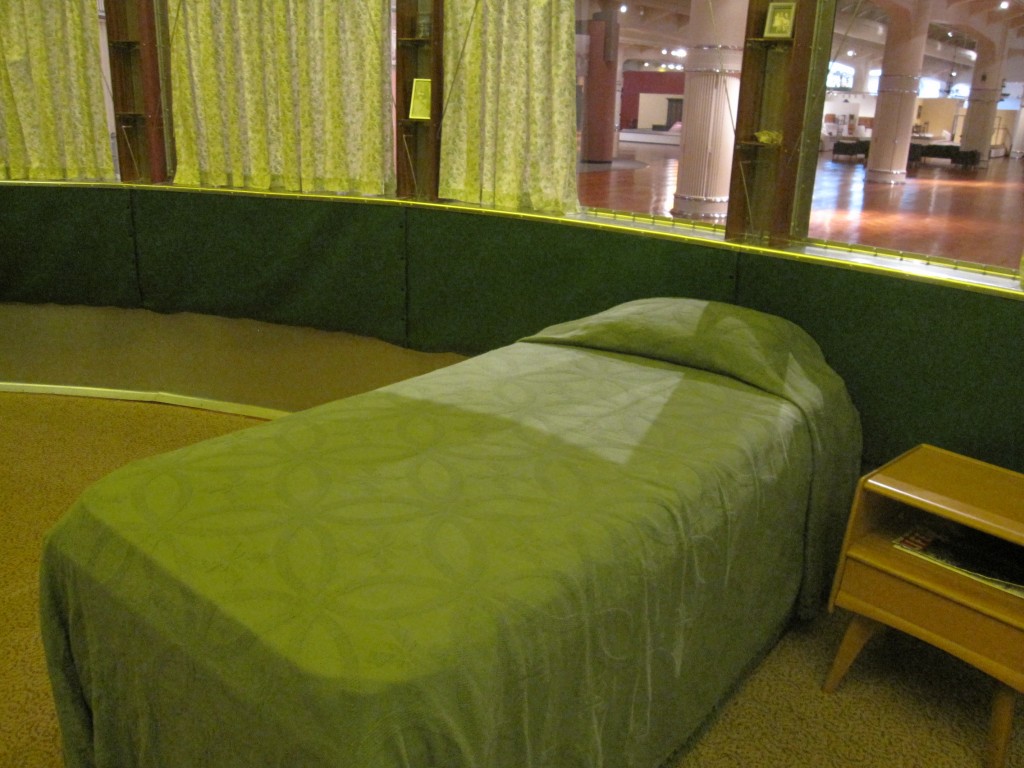 I've read some of his books and am familiar with his inventions, but it powerful to experience one first hand. If you're in the Detroit area and interested in design and engineering, I recommended checking out the Ford museum for the Dymaxion house alone.