I'll be updating this post with notes from each speaker - Rules: I will revise and update all day long, cleaning up links and sloppy grammar.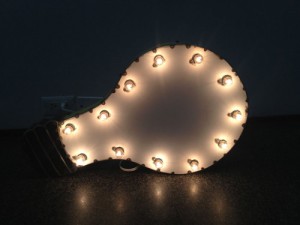 In 5 weeks someone who joined rose form being an unknown local volunteer rose to play a key role in the Ohio campaign. [I think her point was the online tool created local engagement that would have been unlikely without it].
Always have to meet people where they are. Not on obama.com, but on reddit. Many people don't self select to join a community. But Reddit was a risky place to be (as a president). 30k people registered in one day, their highest spike in the campaign until near the end.
Modern Americans are hard to reach by phone. They move, they don't answer cell calls to numbers they don't know. But 85% of unreachable people can be reached online, through facebook, through their friends. Friends as messengers is the most powerful way.
If you are an organizer, you are not the best representative to get the people you don't have already. Your friends or subordinates might be, but you definitely are not.
The internet is not a holy grail: it's just a tool. Use it to build relationships.
[He arrived late and apologized for being dressed casually: he was in a bike race. He was slated for 5:30 and luckily didn't need to go on until 6:00, which he joked about a bit. He carried all this well and got laughs but it was disrespectful on principle]
His company started as a small coffee roaster, now has coffee bars across the U.S. and 1000 wholesaler accounts, and buy from 20 counties, paying above fair trade values.
What's required to build a great brand?
Conviction: you do what you say you're going to do. Patagonia is a great example. That's how you make brands that last.
Unimpeachable quality: if you build brand well it will last forever. Four Seasons started as a motor inn in Toronto. When it moved into London it had to change to compete. They decided on unimpeachable quality as their goal. Every detail smacks of quality (Also mention Krug champagne).
People see through lack of authenticity  There are many inventa-companies ("we thought of this while out on a hike"). Levi's embodies this. Gold rush history, 200 [it's more like 130] years later the jeans have the same quality. Dockers however have lost their way. In coffee they see many other brands jump in and them jump out. They don't commit completely, or aim to deceive customers about what they are.
Innovation and evolution.  JCrew launched as preppie brand when he was in college, but now have reinvented themselves. Went from preppie and sleepy to leading edge. The tiring part is, just when you're getting sick of your brand, the public is just starting to get it, they're chasing you and are behind you. You need to be patient, but always working on what's next. There are brands that just fell asleep for 3 or 4 years [and don't survive].
Integrity.  It took 18 years to have the success he has now, and deflects praise he gets from others ("Google started after we did"). If you are going to build a great company and brand you have to have the utmost integrity. It's easy to do things that are cheap and low quality but it won't last.
Be deliberate. Where do you want the brand to go? Even successful companies lose their confidence and way. Apple is a good example for their patience and dedication to quality.
He talked about how bike races don't need to talk or make excuses. Great brands also stand on their own, with little artifice [which didn't jive to me with him being cavalier about being late].