Want an early copy of The Year Without Pants? (exclusive)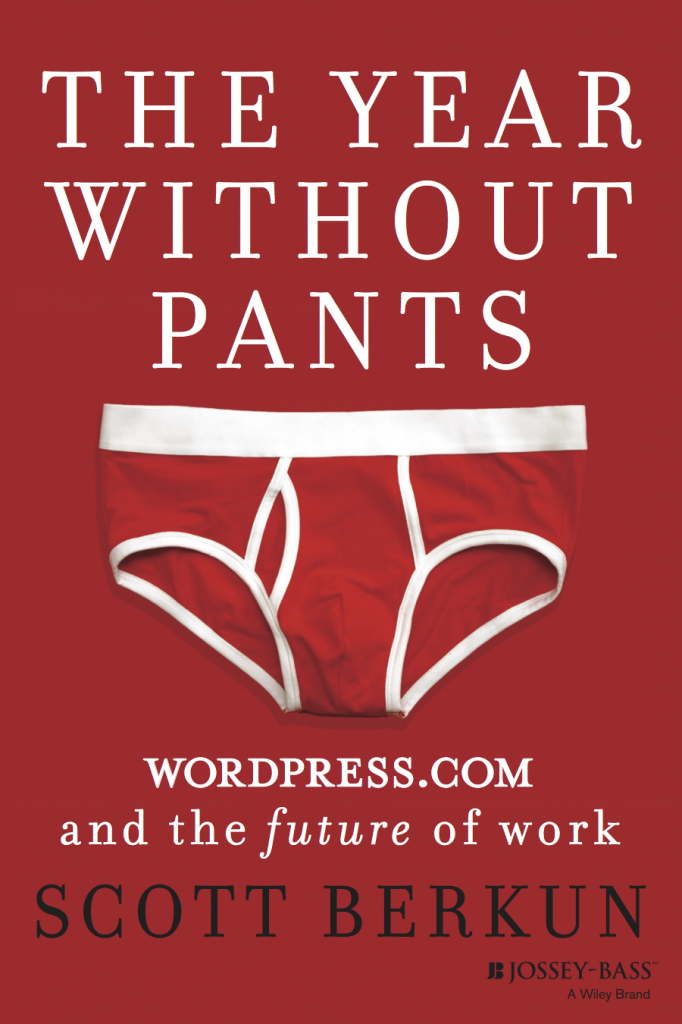 The Year Without Pants: WordPress.com and the Future of Work is just a few weeks away from releasing. It's already earned endorsements from Tim Ferriss, Guy Kawaskai, Tony Hsieh and more.
What happens now is my publisher sends out copies of the book, called gallies, to journalists, magazines and other media so they can review the book when it comes out.
Are you a:
journalist?
magazine editor?
prominent book reviewer?
active blogger?
someone who blogs for a prominent blog?
host of a major TV talk show or owner of a media empire :)
And want a galley? If yes, contact me directly or leave a comment.
I can't promise you'll all get one, but it can't hurt to leave your name.
Some early praise:
"The Year Without Pants is one of the most original and important books about what work is really like, and what it takes to do it well, that has ever been written."
—Robert Sutton, professor, Stanford University, and author, New York Times bestsellers The No Asshole Rule and Good Boss, Bad Boss

"WordPress.com has discovered a better way to work, and The Year Without Pants allows the reader to learn from the organization's fun and entertaining story."
—Tony Hsieh, author, New York Times best seller Delivering Happiness, and CEO, Zappos.com, Inc.

"The underlying concept—an 'expert' putting himself on the line as an employee—is just fantastic. And then the book gets better from there! I wish I had the balls to do this."
—Guy Kawasaki, author, APE: Author, Publisher, Entrepreneur, and former chief evangelist, Apple

"If you want to think differently about entrepreneurship, management, or life in general, read this book."
—Tim Ferriss, author, New York Times best seller The 4-Hour Workweek