Five Ways To Survive Fathers Day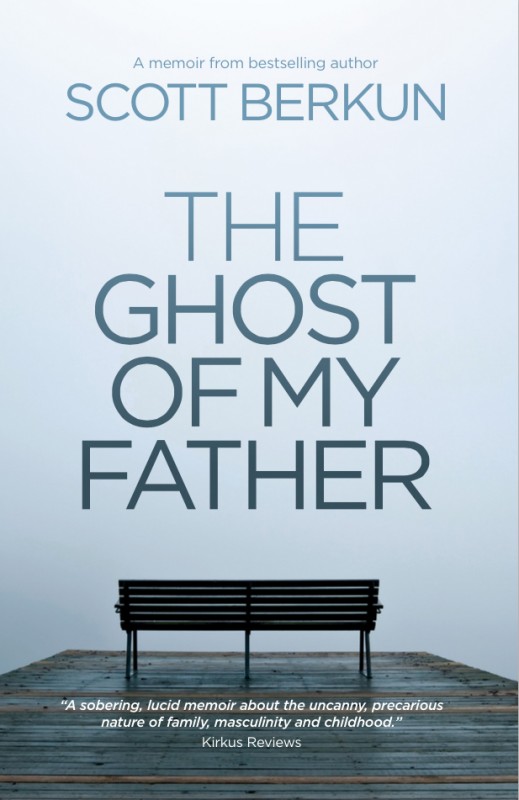 Father's Day is always a tricky time for me. I had a tough relationship with my father, and the day has often made me sad. I'd see friends celebrate and think  of what I wish I had experienced, but never will. Many people have similiar stories to mine, or their father's are no long alive, making the day a complicated one.
In writing the book The Ghost Of My Father (reviews / free excerpt here), I discovered a different way to feel about Father's Day. I redefined the day into something positive.
Here are five ways to get through Father's Day if it's a difficult time for you:
Make it "men who helped you" day. Make a list of other men (or women if no men qualify for you) who helped you in your life. Give them a gift or write them a note that you're grateful for what they did. Perhaps a high school teacher or coach? A boss who mentored you? Or even an older friend, or uncle, who has given you fatherly advice now and then. Let them know that they helped you.
Honor good fathers you know in your community. Do you have a friend who is a good father to their children? Father's day gifts from children can feel obligatory, but a thoughtful note from a friend, someone who has no obligation, can mean a great deal to them (and to you). Tell them what you've noticed and why you appreciate the kind of father they are.
Help other children without fathers. Nearly 30% of American children grow up without a father in their home. Whatever your story was, these are innocent children who might need help that you can provide. Donate to Extended Family, The National Fatherhood Initiative or other non-profits focused on helping families without fathers.
Consider fathers from movies and books that have inspired you (Candidates include: To Kill A Mockingbird, Contact, Boyz 'n The Hood or even Life Is Beautiful. See: Ten Best Movie Dads). A fictional father can still provide guidance or even be a role model. You can choose to think about them on Father's Day and write in your journal about why those characters have earned a place in your memory.
Think about becoming a mentor. Help a young person get some of the support and guidance you didn't get (or that you did get and want to pay forward). Big Brothers Big Sisters is a great place to start, and the first edition of Ghost of My Father donated a portion of the proceeds to them. I was a Big Brother myself and highly recommend participating. It can change how you feel about your past, and your future, in profound ways.
(Bonus) Work on your relationship. If your father is still alive, take a chance and reach out. My father died last year, and I'm out of chances to ever try and reconcile again, but perhaps there is hope for you. Instead of a cliche gift, buy a book about fathers and sons and give it as a gift, with a note asking him to have a conversation about it. The Great Santini and Big Fish are challenging places to start (and were made into excellent films). If you've done this and have book recommendations, leave a comment (particularly for books on father / daughter relationships, which seem harder to find)