On Sale Now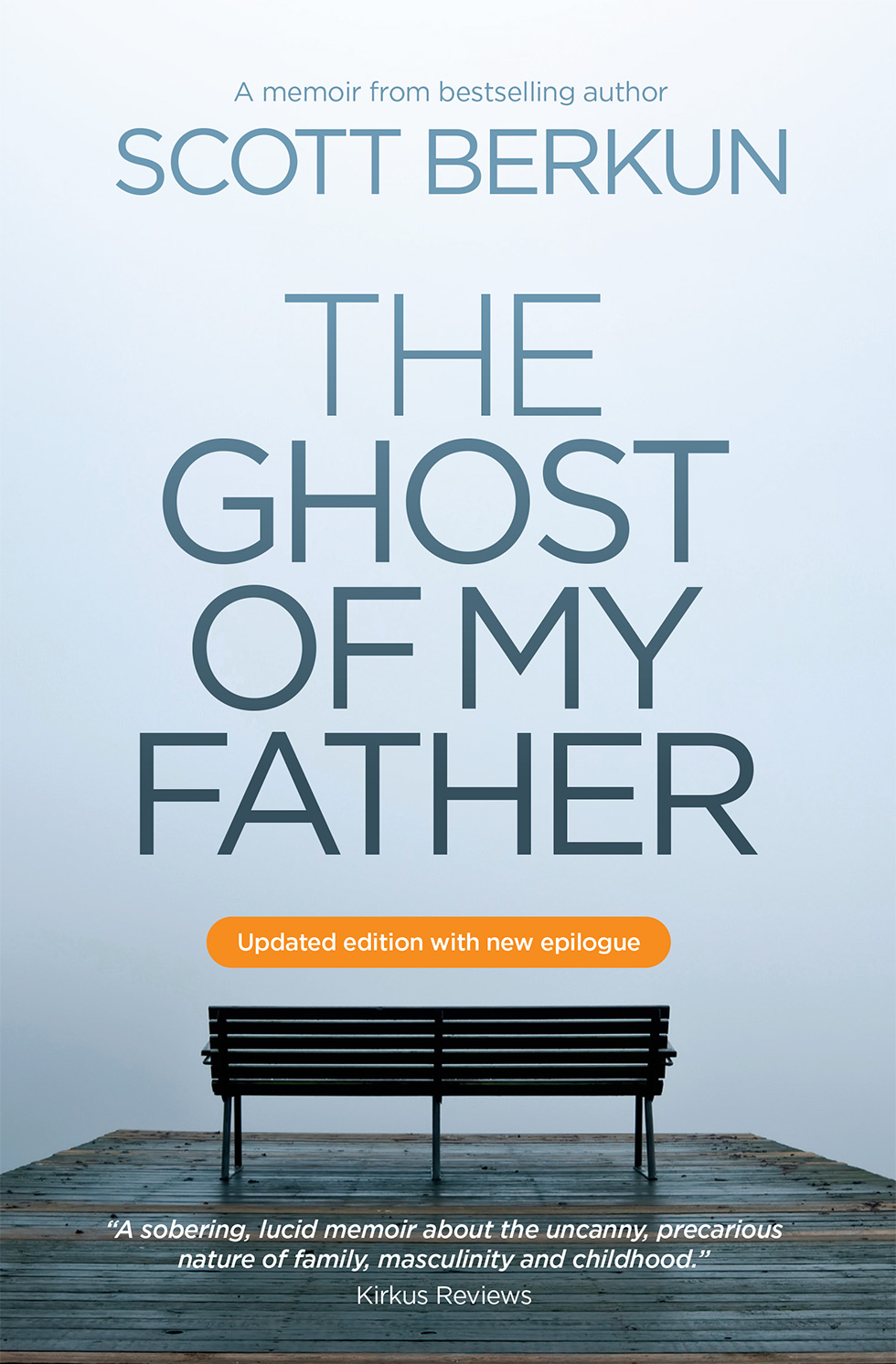 From bestselling author Scott Berkun comes this powerful new book, funded by hundreds of kickstarter supporters. It's a personal story about his difficult relationship with his father, and how it forced him to learn who he really is and who he can become.
It's a meditation on family, identity and who we can become despite our past. Is there a way to live fully in the present by understanding, and not denying, the difficult times we lived through? It's an intimate story of dreams, love, loss and the hope of transformation by confronting the past with open eyes and an open heart. It's a book for anyone on a quest to understand their place in their family and in the world.
BUY ON AMAZON, Read THE FREE EXCERPT or SEE the FAQ. 
Early reviews (4.7 of 5 average):
"A sobering, lucid memoir about the uncanny, precarious nature of family, masculinity and childhood." -Kirkus Reviews
"Ghost of My Father is a poignant example of the value of positive role models. " – Amy Mack, CEO of Big Brothers Big Sisters of Puget Sound
"…A brutally honest memoir, well worth reading." – David M. Allen M.D., Professor Emeritus of Psychiatry, University of Tennessee
"Not only captivating, but also insightful… digs deep into many themes; family dynamics, forgiveness, grace, legacy, hope…" – Jen Moff
"Thought-provoking read, and highly recommended…" – Thomas Duff
"The author's prose style is compelling, due in part to his interest in classical mythology and modern popular culture… ideally suited to an audience that's similarly concerned with the challenges of adulthood and parenthood in the 21st century." – Kirkus Reviews
"When I finished it, I felt more human and less alone." – Heather Bussing
"Finished in one intense sitting. Intensely personal & gripping" – Michael van Lohuizen
50% of profits from this first edition of the book with be donated Big Brothers Big Sisters of Puget Sound and Big Brothers and Big Sisters of America.
BUY ON AMAZON, Read THE FREE EXCERPT or SEE the FAQ.