[Sorry: this post was scheduled for last week but never posted. The book is still available DRM free, but not at a discount]
For Valentines day O'Reilly Media is doing a special promotion for The Year Without Pants (published by Wiley).
You can buy the digital version of the book for 50% off – and it's DRM free (multiple formats, lifetime access, free updates).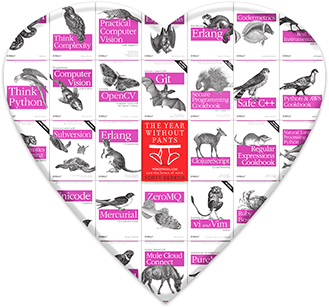 Deal ends at midnight. Happy Valentines day.