By Scott Berkun, August 9, 2006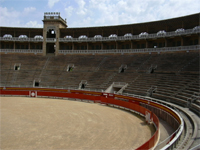 Throw this phrase down when someone force feeds you an idea, an argument, a reference to a study or over-confidently suggests a course of action. People so rarely have their claims challenged, that asking someone to explain how they know sheds light on whatever ignorance they're hiding. It instantly diminishes the force of a BS driven opinion. It works well in response to the following examples:
"The project will take 5 weeks". How do you know this? What might go wrong that you haven't accounted for? Would you bet $10k on this claim? $100k?
"Our design is groundbreaking." Really? What ground is that? And who, besides the designers/investors, has this opinion?
"Studies show that liars' pants are flame resistant.." What studies? Who ran them and why? Did you actually read the study or a two sentence press clipping (poorly) explaining the results? Are there any studies that claim the opposite?
When you ask a flavor of "how do you know what you know?" often they can't answer quickly. Even credible thinkers need time to sort through their logic, separating assumptions from facts: an an exercise that works in everyone's favor.
Of course it's fine to hear: "This is purely my opinion" or "It's a guess, as we have no data", but those are far weaker claims that most people, especially if they're making stuff up, typically make. Identifying someone's opinion as speculation, rather than fact, disarms the threat of most kinds of BS.
The second tool is also a question: What is the counter argument?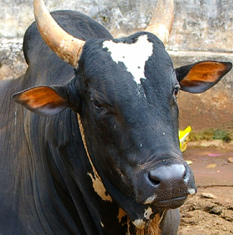 Anyone who has seriously considered something will have seen enough facts
to fit their current argument as well as alternative position: ask for them. It's a grade school assignment, intended to show there are many reasonable ways to interpret the same set of facts. However, someone who is bullshitting you won't have researched or thought through anything: they're making things up. Asking for the counter argument will force them to either back up their position, or to end the discussion until they've done due diligence. (If they claim there is no counter argument, end the discussion. They are not only BS'ing you, they think you're a moron).
Similarly useful questions include: Who besides you shares this opinion? What are your biggest concerns, and what will you do to address them? What would need to change for you to have a different (opposite) opinion?
Time & Pressure
A good thought holds together. Its solid conceptual mass maintains its shape no matter how much you poke, probe, test and examine. But BS is all surface. Like a magician's bouquet of flowers, it's pretty as it flashes past your eyes, but its absence of integrity become obvious when you hold it in your hands. Anyone creating BS knows this, and will tend towards urgency. They'll resist reviews, breaks, consultations or the suggestion of sleeping on decisions before they're made.
Use time & pressure, the third tool of BS detection, in your favor: never allow big decisions to be mismanaged to the point where they must be made urgently. Ask to withhold judgment for a day, and watch the response. Invite people with expertise you need but don't have to participate in decisions to add intellectual and domain pressure (Hiring them if necessary. The $500 you pay a lawyer, accountant or consultant to review something effectively becomes a well spent BS insurance fee).
Be a leader in creating an environment unpleasant for BS. If everyone knows the gauntlet of friendly, but rigorous, intellectual curiosity claims must run through, BS will be discouraged while still in the minds of the tempted.
Confidence in reduction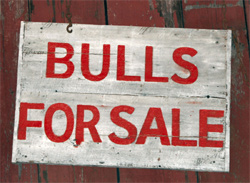 If you don't understand what the hell this means, err on your own side. Don't assume you're missing something: assume they are. They're either hiding something, communicating poorly, or don't themselves understand what they're talking about. BS deflating responses include:
I refuse to accept this proposal until I, or someone I trust, fully understands it.
Explain this in simpler terms I can understand (repeat if necessary).
Break this into pieces you can verify, prove, compare, or demonstrate for me.
Are you trying to say "our network server has a backup power supply?" If so, can you speak plainly next time?
Assignment of trust
The fourth tool of BS detection (derived from the rule of expecting BS) is careful assignment of your trust. Never agree to more than your trust allows. Who cares how confident they are: the question is how confident are you in them? It's rare that there isn't
time for trust to be earned. Divide requests, projects or commitments into pieces. It's not offensive to refuse to take someone's word if they have no history of living up to it before (especially if they're trying to sell you something).
And trust can be delegated. I don't need to trust you, if you've earned the trust of people I trust. Anyone skilled in the BS arts has obtained that skill through practice, diminishing the odds that many BS-proof people have been successfully deceived by them in the past. Nothing defuses BS faster than a collective of people that help each other detect and eliminate BS. If a team of people witnesses the complete evisceration of someone's BS few will attempt it again: they'll know your world is a BS free zone. Great teams and families help each other detect bullshit, both in others and themselves, as sometimes the real BS we need to fear
is our own.
Footnotes
[1] One popular interpretation of Genesis 2:17 is that God meant "you will be mortal" when he said "you will surely die", so its not a lie – this is in line with the many who believe in the omnibenevolence of god or the perfect nature of the bible. While I question these positions, they are popular views and deserves mention. More to my point, in the context of Genesis, there is no reason Adam could know, when told by God he'd surely die, any of these modern interpretations of God's words, or the symbolic meaning of all these things, we know now in the present.

[2] This is of course, complete bullshit. I have never lied to anyone ever.
The link about apples not being in Genesis was added on 3/6/2012. I'd known about this common erroneous assumption, but didn't see the need to call it out until now.
The phrase, "or was deceptively ambiguous", was added 9/25/2006.
The phrase "..they weren't fatal in any modern sense… " was added 6/30/2010
References
Photo credits:Bullfighting arena, Razorback's Ozarks, Tricorder, Bulls for sale.