Handcrafted software: Jackson Fish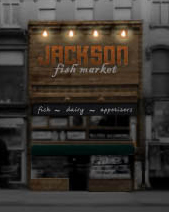 Hillel Cooperman of Microsoft and Tastingmenu fame has started his own software company, called Jackson Fish Market. He was one of my favorite managers, is one of the few die-hard believers in good user experiences, and best of all, he's hiring developers and designers.
Here's how they described the plan:
The main goal of Jackson Fish Market is to build a home for passionately creative, super intelligent people who want to ship software, have impact, constantly improve, make good money, and not be screwed with
Even if you're not looking for work, check out what JacksonFish is doing. They're blogging the whole experience of starting a new venture, focused on great software, and it will be interesting to watch.