A new take on Myths of Innovation
Stumbled across, via dive into mark, a clever tool for making word art from any text. For kicks, I plugged in the entire first chapter of The Myths of Innovation, and here's what we got (click here for the full-size version).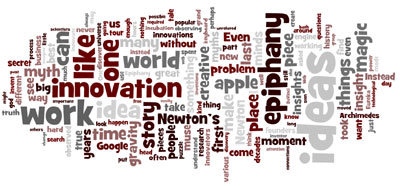 The tool is called Wordle. It's free and easy to use. Check it out.