How to free your inhibitions
Here's a recent item from the mailbag/comment bag:
How do i free myself, kill my inhibitions and break away from any kind of mental consciousness i keep facing every time i want to do something really badly. I'm simply afraid, man. Afraid, i might hurt somebody or offend someone who i care for, might come across as selfish. Your talks are fun and exciting and an adventure in itself. Now, please help me in figuring out a way to just free myself from my other self. The lamb leads the lion in me so to speak. How do i reverse that relationship? I eagerly await your reply. Thanks so much man. You're the Man!
I'm not a self help guru, but that might be a good thing here as I don't have a nice, kind, warm fuzzy fluffy answer for you.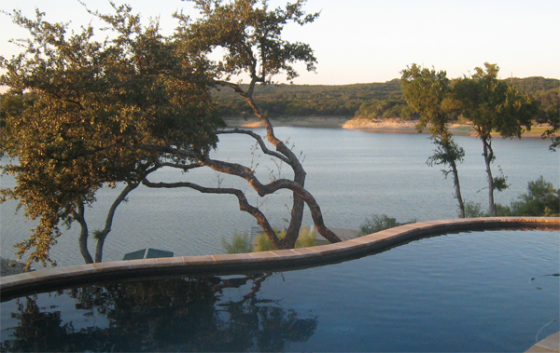 I recently went to a bachelor party at a rented house on a lake in Texas. On top of the boat dock, 20 feet off the ground was a swing: you grabbed the trapeze handle, swung out over the lake, and dropped into the water. Sounds cool, but it looked terrifying. Something about the angle of the water from that vantage point made it look unnatural. The result? A gaggle of 30-something year old men, standing on the edge, trying to build up the guts to jump.
One guy had done it. And when it was my turn to try I knew I had to turn off my brain in order to do it. Switch it right off – and decide before I put my hands on the trapeze that I was going to just jump without thinking. And that's what happened. I jumped, and it was not nearly as scary doing it as it was thinking about doing it.
Two of my friends however spent the next hour, literally 60 minutes, standing on that ledge, the hot Texas sun beating down, looking down, trying different ways to think through the problem. A strategy set up to fail as this was not about thinking. While they never jumped, it was impressive to watch them fight a battle in their own minds for that long.
For some things in life there is no planning. No way to rationalize. It is either done, or not done. And the trap is the more you think about them, the larger the fear of doing them becomes. The trick is to be able to turn off that voice and operate without it. Create courage by denying the rational mind. And its a kind of self-knowledge to recognize when shutting off your mind is the only way to achieve what you want to achieve.
In your case things are perhaps easier. You can test your fear. Ask your friend if they'd be hurt if you wrote a book. Ask the people you care for if they can support you in trying to live your life differently, or to take a certain risk. GO AND ASK. If you never ask then the fault is yours. If you do ask for support and don't get it from your closest friends, then you need to find new close friends. Ones who want to help you grow and be happy. Either way, in taking action you win. But in being passive and worrying, complaining, imagining, you make your own mind a trap, like my friends by the ledge.
Got a question you want answered? Ask Berkun or put it in the mailbag.