New video: How to make things happen
When Making things happen came out in March, I did a few talks here and there to help promote the new edition, including a stop at a little place called Microsoft, in Redmond, WA. They videotaped the talk and it's now available online.
You need to be running IE, or using the IE plugin for firefox, for the video to play. Sadly it appears to run on Windows only (I know, I know – its not my choice):
Title: How to make things happen
Description: What are the secret tactics used by successful project managers? How can people in any role, from development to management to design, benefit from their playbook?This fun, fast-paced, and interactive talk, loosely based on the bestseller Making Things Happen (formerly known as The Art of Project Management), explains how to make good things happen, and how to triumph over powerful people who are annoying and frustrating. Bring your toughest questions and situations for the Q and A, where Scott gives away signed copies of the brand-new, updated edition of Making Things Happen.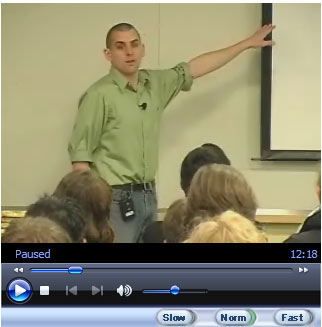 Watch the video for How to make things happen