The worst keyboard in the world
Ok, I confess, I have seen worse keyboards in the world. But this is definitely the worst space bar I've ever seen. I found this gem at an Internet kiosk in the Minneapolis airport, on my way back from Pittsburgh last week.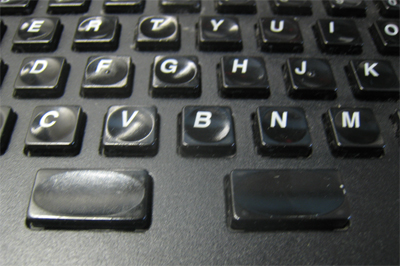 My complaints:
Do not SPLIT my space bar. The spot in the middle is where my thumbs work their magic!
Really. I mean, it's called a bar, not a series of goofy keys.
Do not make the remaining buttons small, as hitting the side by accident results always in either 0 or 2 spaces.
Anyone else come across evil keyboards in their travels? I want photos!