What every movie review website needs
I can't tell you how many times, even in notable magazines, I've read movie reviews that spoil the movie. It's the most criminal, careless thing a critic can do: steal the narrative potency of someone else's work. Even if it's the worst movie in the world, a decent critic can tear it apart without spoiling the film.
So the other day on netflix I saw this – a spoiler warning:

On every review any user can flag reviews for spoilers.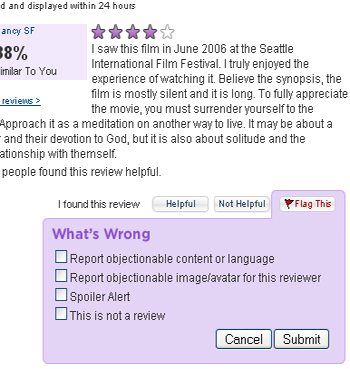 Thank you Netflix.