Some people just give good thanks. I bought a t-shirt online awhile ago from Sean McCabe, an artist who works in handdrawn forms. Apparently he now reads some of my blog. Yesterday I received a charming little package in the mail, with a handwritten note.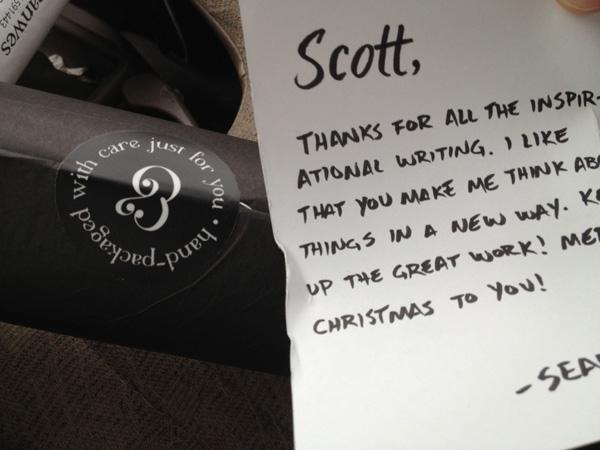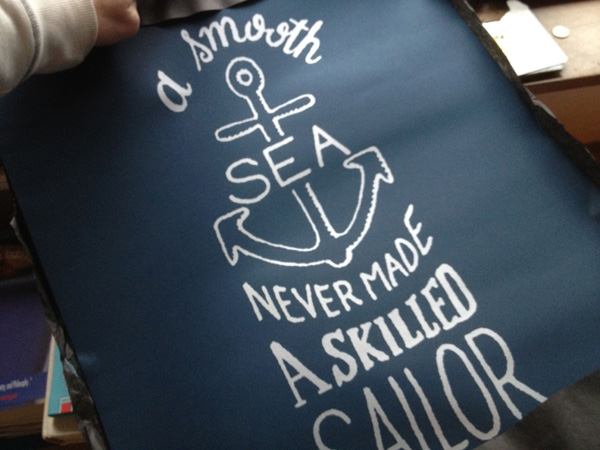 Inside was a print of the design of the shirt I'd purchased. The whole experience was filled with thoughtful touches.
If you like his work, check out his portfolio and his online store.