Most of the world is curved. Other than some man made things, everything bends. Rivers, streams, trees, and coastlines are all less than straight. Even the paths we make when we find shortcuts through cities have arcing angles, and rarely run in straight lines.
Putting things in order has value and right angles have their place. Order can give clarity and simplicity. The city grid ensures neighboring streets are in parallel and not curved away from each other, which is a blessing when in a foreign place with a poor map. But organizing requires conformity, and conformity creates a tyranny over perception. While our universities divide the world into academic subjects,  the world itself is not divided at all. The world has an infinite number of ways to be looked at. A bridge is not just engineering, it's physics, commerce and aesthetics too. A person is not merely a name, they are biology, chemistry, physics, psychology, and metaphysics all at once. They can be a neighbor, a brother, a friend, a nemesis, simultaneously. We are multitudes and we, and everything in the universe, posses elements we may never define and that defy categorization.
The tyranny of category is when we think a thing is only what we have labeled it to be. A master of taxonomy and judgement has the illusion of expertise, since they choose what label an idea, or a person, is given. But like an olympic judge for gymnastics, the ability to score a performance on a scale from 1 to 10 is not the same as the ability to perform gymnastics itself. If you show me a soufflé, I can tell you what category of food it is, and judge it on how it compares to others I've eaten, but that does not give me the skill to make one. A film critic can harshly criticize a movie, but not possess any of the abilities required to make any film at all. The ability to categorize and critique has the pretense of superiority to creation, but not the substance.
In some cultures there is a tyranny of taxonomy. Nothing can be done without being categorized first. And that categorization limits the potential of the idea or the person since in a rigidly taxonomic environment, moving between categories is not allowed. The categories are primary, and the reality is secondary. It's no surprise that these cultures produce square and lifeless things. Their obsession with order is contrary to the nature of ideas, and the world. Without constant reminders that categories are malleable inventions of convenience and not manifest in the world itself, the possibility of free thinking and progress is denied.
In Alan Watt's The book: On the Taboo Against Knowing Who You Are, he offers a visual example of this problem. Compare this: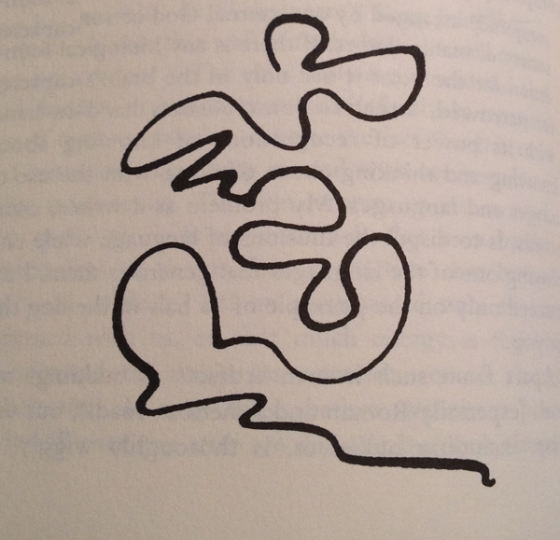 To this: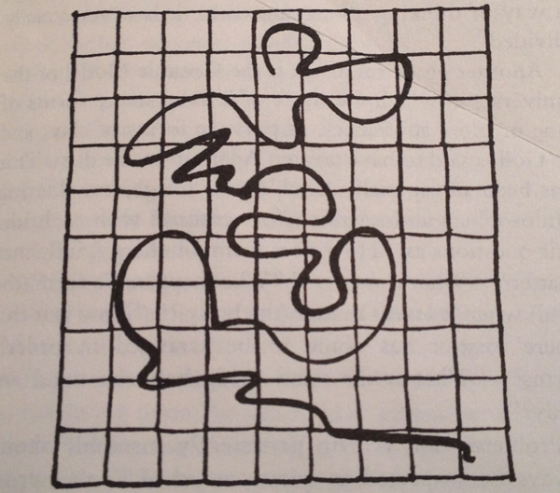 As Watts wrote:
[in the second drawing] order has been imposed on chaos. We can now say that the wiggle goes so many squares to the left, so many to the right, so many up, or so many down, and at last we have a number… However much we divide, count, sort or classify this wiggling into particular things and events, this is no more than a way of thinking about the world: it is never actually divided.
I will mark this post intentionally as uncategorized.