Feedback wanted: redesign sketches for scottberkun.com
For the last two weeks I've been working with designer/developer Ryan Sommers on a redesign for scottberkun.com. I asked you readers for feedback on the current design a few weeks ago, and wanted to post again with an update.
Here are three concepts we're working with. Have a favorite? I want your input since it's you folks who will be looking at this new design for the next few years :)
The redesign goals included:
Make the visual styles coherent and cleaner
Make first choices for visitors easier
Prioritize interactivity through Ask Berkun and comments
Emphasize conversions to the mailing list 
These concept sketches just show the basic design choices – the details, copy, sidebar, etc. haven't been decided yet.
Concept C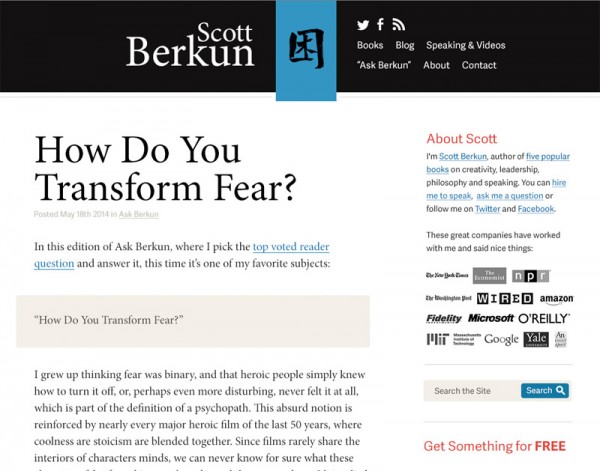 Concept A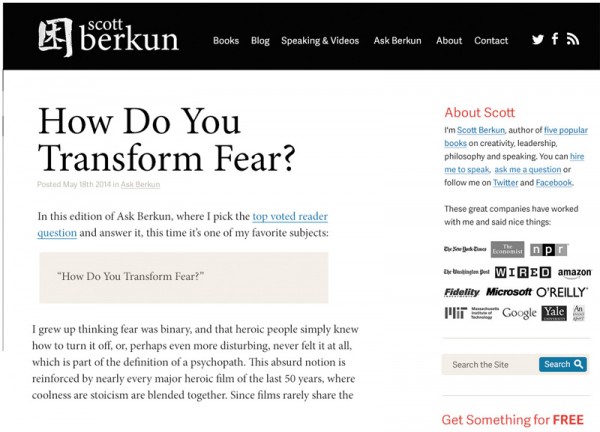 Concept B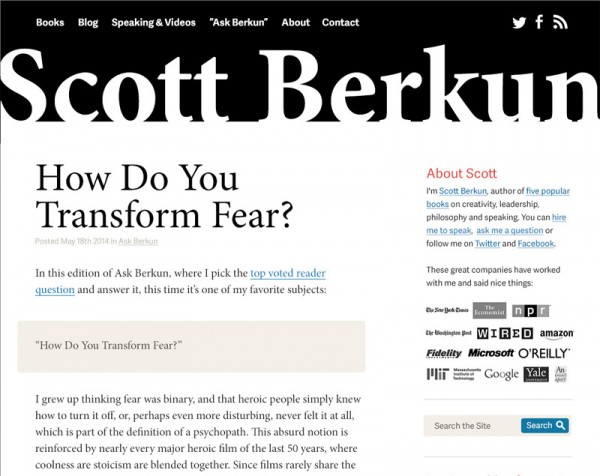 You can vote for your favorite, but leave a comment if you have suggestions or commentary. Thanks: