Available now: How Design Makes The World (+trailer)
The day is here. You can now buy How Design Makes The World in various formats and from all the usual stores.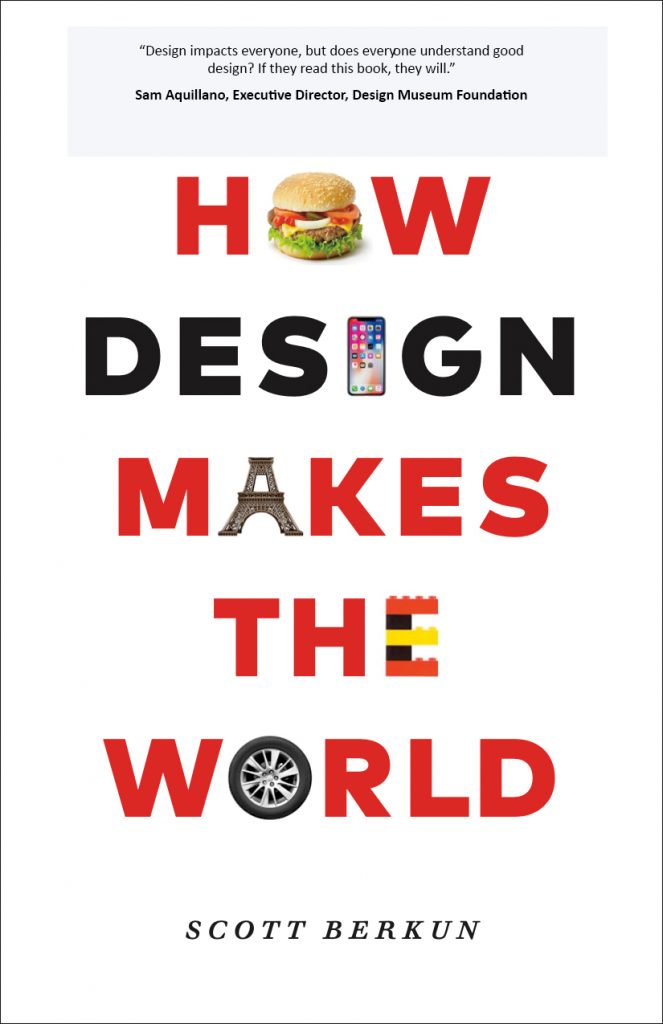 You can buy the book:
You can read sample chapters or hear my quick rundown on who the book is for and what it's about.
We also made a short film about everyday bad designs, that also celebrates all the good designers who often don't get the recognition they deserve.
Early reviews include:

"Nobody's better at explaining how the world really works than Scott Berkun."
—Jeffrey Zeldman, web design legend and cofounder of A List Apart
"What makes a Jacuzzi better than a Segway? Why do street grids work in some cities, but maybe not in yours? What's wrong with calling an interface 'intuitive'? This fascinating book will help you see design everywhere and question why it works–or why it fails."
—Ellen Lupton, curator of contemporary design at Cooper Hewitt, Smithsonian Design Museum
"An invaluable, essential resource that demystifies and democratizes design for everyone who lives with it–which is to say, all of us."
—Khoi Vinh, principal designer at Adobe and former design director of the New York Times
"Scott Berkun captures the essence of what makes design so incredibly important in our lives. He frames how we should think about design in a fun and accessible way. How Design Makes the World explains why our world is the way it is, and lays out the questions we need to ask to make it better."
—Jared Spool, founder of User Interface Engineering
"Everyone in the tech world knows that they need design, but few understand what it is and how it will help them succeed. Scott Berkun illuminates both the problem and the solution. A brilliant book."
—Alan Cooper, design pioneer and author of About Face
You can buy the book at: