Design hero: Chuck Harrison
[Originally this was a twitter thread – reposted here with various edits and link corrections]

A new hero for me is Chuck Harrison, one of the first black designers, and executives (1961), in American corporate history. He spent much of his career at Sears, and designed 100s of well known objects, some of which you probably know. He redesigned the View-master from a bland, clumsy device, to become something kids and adults loved to hold and use.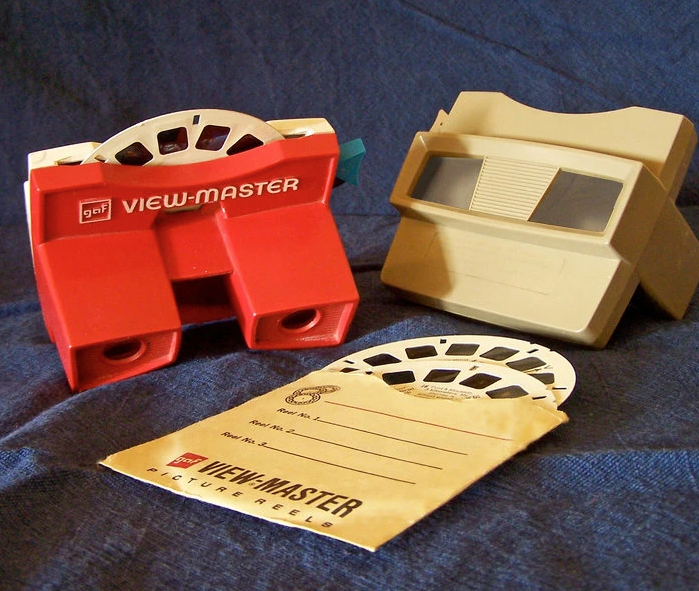 He developed the idea to make garbage cans out of plastic (much quieter than metal when the garbagemen emptied them at 5am), and make them stackable so they're easy to ship and store.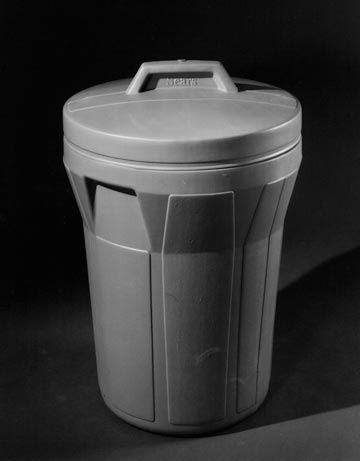 To convince people his design was better, he devised a test. "we froze the can at -40 degrees for days, put a 50lb bag of sand in it, and threw it off a 5 story building." It didn't break – It bounced! Marketing replicated this in their advertising – but from a helicopter.

He thought carefully about user experience and affordances – "easy for the owner to remove [the lid] but hard for dogs or raccoons" – plus a sloped lid for rain runoff and hand grips at the bottom. Ideas used in Sears' advertising.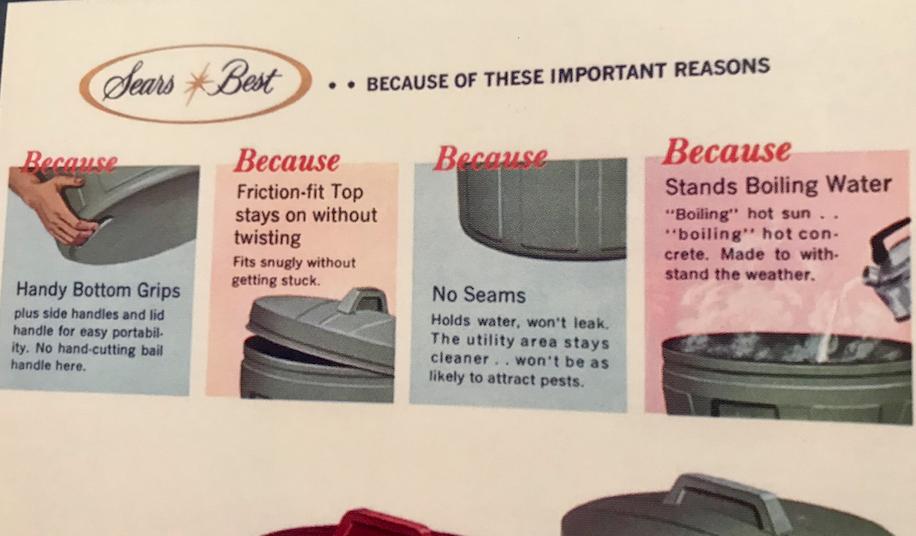 He grew up in Arizona in the 1940s, which he says "may have been more racist Mississippi" – and poverty was an issue too – his high school basketball team was so poor they didn't have uniforms – his coach wrote player numbers on t-shirts.
He struggled entering college because of dyslexia. He studied econ. until a councilor suggested art. His grades improved & he considered interior/industrial design. He was told "he'd be a good painter" but quipped "if I told my father that he'd make me paint the garage."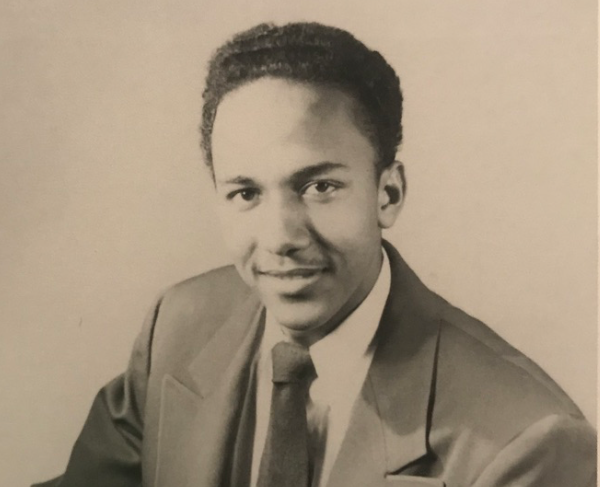 He went to @SAIC_Design (Art Institute of Chicago) as the only black student. "…in the arts, racism seemed less intense… sharing information didn't represent power so classmates were helpful" He learned from supportive professional designers too. Here are some sketches for one of his student projects, a design for a playground.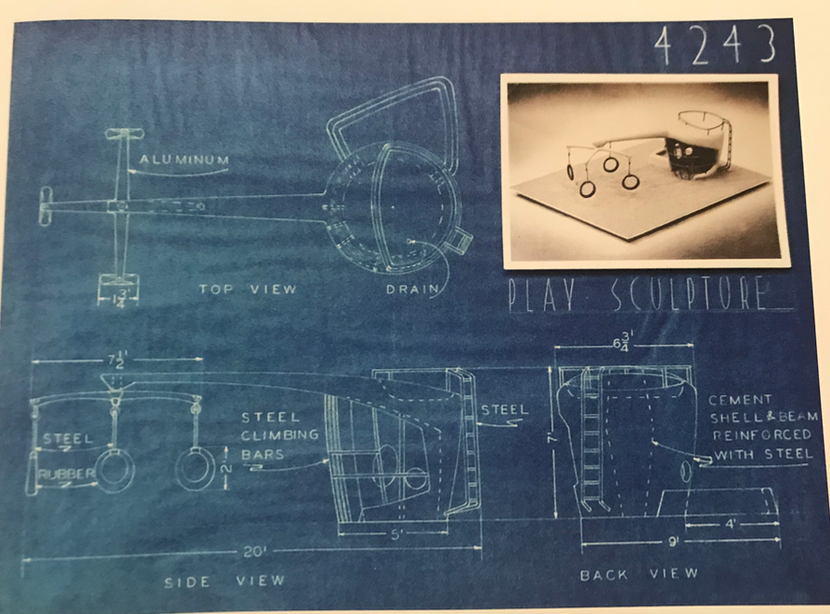 He served in the army, learning cartography/mapmaking and photography. After two years he reached out to his professors about graduate school, but they didn't have a program – they created one for him.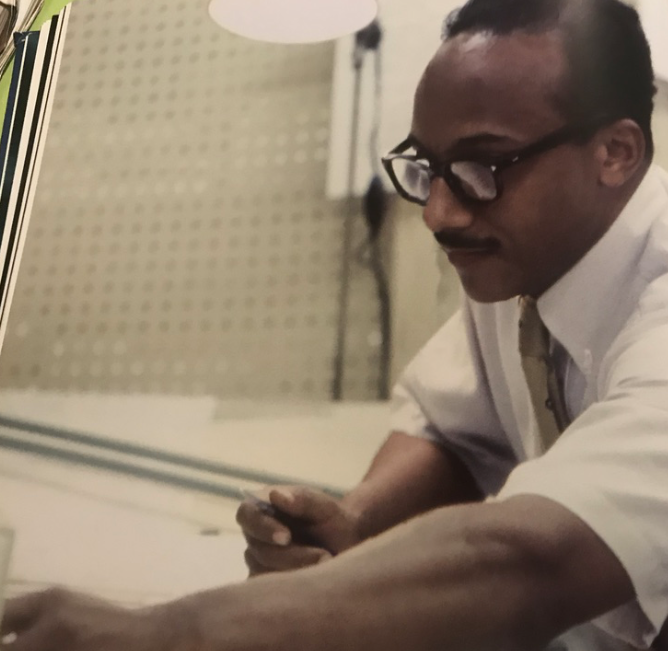 Henry Glass (professor) helped him early in his career. "Henry was a godsend… someone looking over my shoulder… I learned it wasn't only expressing a concept, but how to successfully get it to the marketplace" – This holistic design view would be a hallmark of his work. Much like Dieter Ram's 10 principles, Harrison had a clear and honest philosophy about how things should be designed.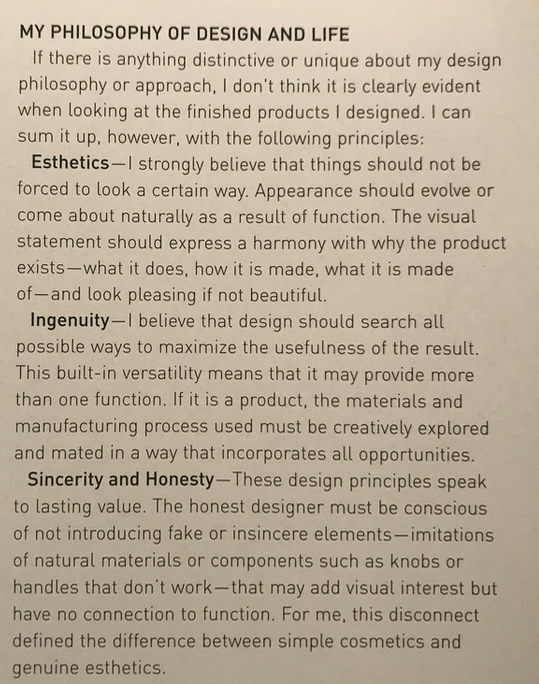 Many of these quotes and photos are from Harrison's own memoir and portfolio – A Life's Design (which I recommend – he writes well). There's also a thoughtful obituary from the NYTimes about his life and work. #designmtw #design #inspiration
"If I were to share one thought with the #design community of today and tomorrow it would be to remember that your purpose — your gift to the world — is to provide straightforward solutions to real problems for living, breathing human beings." – Charles Harrison