UX Design: The most difficult concepts to explain (list)
Last week I asked on twitter which concepts were hardest for UX designers to explain to their teams. As promised here are the responses with some commentary.

The risk with lists like this one is it's easy to fall into the trap of blaming others for what are our limitations. This violates our own advice:

It's true that some people we work with should have learned these by now, but it's wise to err on the side of improving how we teach rather than blaming the students. All experts forget that what is basic to us isn't basic to everyone else.

Which makes Christian Crumlish's comment perhaps the most valuable: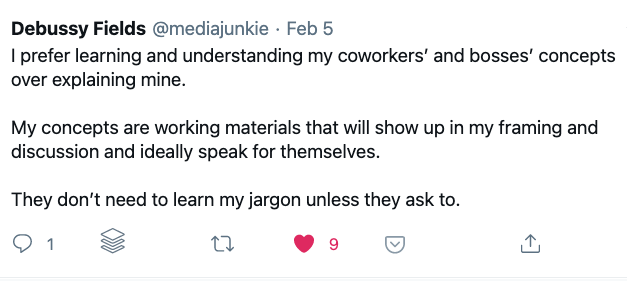 The list of difficult concepts
These were the three most common responses:
You are not the user (#).
The difference between UI & UX.
It's not just what it looks like… it's how it works too. Perception is often that UX is just a lick of paint (#).
Here is the rest of the list (I trimmed duplicates):
Have one that isn't listed? Or a great way to explain one of these? Leave a comment.