By Scott Berkun, May 2005
My reasons for leaving Microsoft were the opposite of why I went to work there. I arrived at Microsoft a scared kid just out of college. I was desperate to start my life, and get out of debt. During my senior year I interviewed with every software company I could find and was rejected by every one. When graduation came, I had nowhere to go so I moved into my girlfriend's apartment. My friends left for new cities and the start of their adult lives or swallowed more of their pride than I could, and moved back in with the parents. Soon my girlfriend left for the summer, studying half a planet away in Australia. My only companion was my dog Butch. We lived cheap together: ramen noodles and dog bones. I paid the bills writing chapters for technical books, and essays for magazines. At night I'd escape by poking at a novel that would never see the light of day.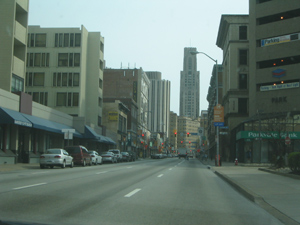 For years I'd been following the plan given to me: go to high school, go to college, get a job. From day one of kindergarten onward there was always a next step waiting. The choices were easy and safe: which classes, which activities, which universities. But an hour after my college graduation, sitting alone in an empty apartment on Beeler street in Pittsburgh, there were no more choices laid out for me. I confronted my future as a kind of void for the first time and was terrified. I'd never understood that emptiness, despite seeing its effect on older friends and my older brother. Until I was sitting alone surrounded by it, without the defense of a plan or a friend, I had no idea how frightening it was.
So that July, when I was invited to Seattle for a second chance at Microsoft (I'd been rejected the first time), it was a godsend. No one else was calling. The night before my interview, too nervous to sleep, I drove my rented Geo Metro all over Seattle. The long stretches of tall pine trees and the wide clean streets looked to me, a boy raised in Queens, like a foreign country. Everything in Seattle was neat and safe, and so quiet. I drove slowly through the night, afraid of getting in trouble just for being there. Before heading to my hotel, I went to the Microsoft campus, a long stretch of 3 story buildings on shallow green hills, laid out between forests and sports fields. I stopped by one of the basketball courts and stepped out of the car, taking it in. I doubted I'd ever see that place again.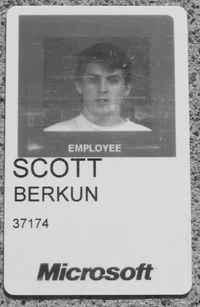 After a year at Microsoft, around 1995, I became a program manager on the Internet Explorer web browser project. I was paid well to lead smart people in the making of software used by millions of people. Some of the dreams I had as a computer science student, the idea of designing something many people would use, had come true. Before I knew it I was in my mid-twenties, was promoted to a team leader, and was rewarded for being as smart and creative as I could be. Soon I managed others, and years later would have the role of teaching other teams of engineers what I'd learned.
But when my ten year mark at Microsoft wasn't far away, I felt the return of the emptiness I'd felt on graduation day. This time the void wasn't about what was outside me, it was about what was going on inside. I questioned what I was doing with my time on the planet. Dreams of my college years had been fulfilled, and if I didn't make big changes soon, I knew I'd be repeating myself.
There were other challenges I wanted and I feared spending my life like a sad, confused bird of prey, circling the same territory over and over again, never understanding why there was nothing new to find. I needed a new situation to jump into and despite what my managers and peers said, I knew I couldn't do that while working in the same place. I had to move on. I was surprised to find that even though I was ten years older, my fears about the big unknowns were just as scary as before. But when I measured my fears about staying, I found they were stronger than those about leaving, so I left.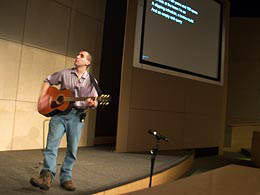 So I chose to leave Microsoft less for reasons of escaping a particular place or group of people, but more to seek out a new set of circumstances to live in. Just like I sought out Microsoft to escape my fears of the post-college emptiness, I looked to leave Microsoft to create not a void, but a new space to grow in. One of my own choosing. I ran to Microsoft to escape my fears of failure. I left Microsoft to define my own idea of success. I pulled out the beaten up novel, and the half written essays, and planned a life around writing, the deepest, scariest, truest dream I had. How long I'll last, I don't know. Success with a writing life, even on my own terms, is harder to come by than with software. But its been over a year now and I haven't looked back.