How to Stay Motivated (The 8 big motivations)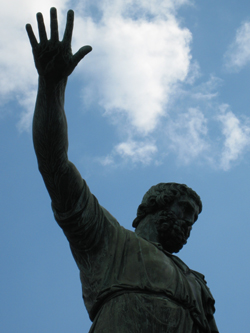 All great tasks test our motivation. It's easy to court ideas over beers and change the world with napkin sketches, but like most things taken home from bars, new challenges arise the next day. It's in the morning light when work begins, and grand ideas (or last call choices) lose their luster. To do interesting things requires work and it's no surprise we abandon demanding passions for simpler, easier, more predictable things.
Although we like to talk of talent, it can't do anything for us if it's locked in the basement by our ever-flighty motivations. To achieve demands discovering personal motivations and learning to use them. The masters in all fields are foremost great self-manipulators, orchestrating their will to achieve what the rest of us can not. However, since our minds are the only ones we see from the inside out, there can be no true handbook for motivation: only a treasure map of landmarks and a handful of bones to roll.
The 8 big motivations
These are mine, but there are others. If these hit home, I hope they take you the distance. But if they fail you, ask what's missing and you'll be on your way to sorting out a motivation for yourself.
Anger
What enrages you? What is wrong in the world, in the arts, in your workplace, in your family and what are you going to do about it? Or will you just sit there and pretend, for another week, another year, like those others do, that it's ok? When are you going to use your feelings of frustration as fuel for doing something, anything, that brings the world a little closer to right? And don't just vent: convert rage into wonder. Use exhaust from one system to drive another. Recycle negative energy, even if it comes from your own heart, and shape into something of unmistakable goodness.
Necessity / Suck it up
All great ideas have grunt work. Van Gogh mixed his own paints. Michelangelo cut his own stone. If you chicken out because you have to get your hands dirty, know that you are putting yourself in not very great company. Sometimes the only way to learn, to grow, to make something great is through learning the basic, the trivial, the mundane: sufficient repetition grants mastery of anything. Learning to draw, sing, or dance grows slowly from tiny, trivial, seeds of skill. Boring task X might be required to attempt cool challenge Y. Beethoven and Mozart practiced scales just like everyone else, so don't cry when it comes time to do yours. Or get clever: find a partner willing to be paid for the grunt work you hate, or who desires to witness the wrangling of big ideas that you love.
Crazy necessity & Irreverence 
Deliberately put yourself in situations where you have no way out but through. Sign a book deal, quit your job to make that film, buy a one-way ticket to somewhere no one you know has ever gone. While it's not advisable to gamble your life if you have dependents (families, children, or your loving cat Blinky), you'd be surprised how much support you can get for crazy necessity if you enlist support from loved ones, especially if you've been willing to do it for them. If you don't ask, or never get crazy in any way, at any time, you're the only one to blame: no one else can pull the pin out of the grenade in your soul.
Pride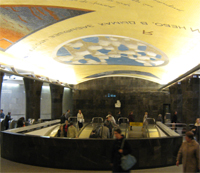 Prove people wrong. They say it can't be done? Do it. They tell you it's a waste of time? Waste away. Never let anyone define for you how to be, how to use your time, or what you or anyone else is capable of. Turn that naysayer into a competitive guidepost, recasting every doubting Thomas into a secret twisted cheerleader. However, be careful not to fall into spite: don't center on them, they're just ammunition. Take their judgment, harness it next to your pride, and ride them past the fools, over the hills, and towards a dream. Have no critics? Set a goal for yourself you're not sure you can meet. Write it down, sign it, post it on your bedroom wall, showing it to friends and family so there's no way to sneak out the back door.
Death
If you want the most mileage out of this lifetime then behave as if one is all you get. Henry Rollins said we have infinite potential but finite time: you can't do everything, but if you choose wisely, you can do any one thing you want. Perhaps that thing won't be done as well as you'd like or earn you a living, but it can be yours in some form if you're motivated to have it before you die. Trick: Imagine yourself on your deathbed once a week (It can be fun: think Mexican Day of the dead). Ask, what will I regret not having done if knew I was going to die today? Make a list and get to work. Otherwise you deserve all your dying regrets: you knew death was coming all along.
Fun
Know what you like. Follow what makes you laugh so hard you have to hold your ribs to breathe. It can take a lifetime to sort this out because:
It changes as we age.
It's hard to separate what we think we're supposed to like from we actually enjoy (I like running naked through parks, and I'll burn in hell I'm sure).
Other people, especially adults, rarely approve of the good stuff.
Take time to listen to the little voice, the voice of your 8-year-old self, the voice adults, including yourself, interrupt and speak over, and you'll discover what you love. You might need long walks alone, or solo travel, long stretches of time where you make every single decision for 144 hours, before you'll hear it, but it's there. If you know how to have fun (by yourself if necessary) you'll always be motivated to do something.
The crazy friend
Cultivate friends that say yes. Yes to midnight road-trips. Yes to co-writing bad screenplays. Yes to brainstorming world domination strategies over lunch. We've all known crazy friends but after college they fade when careers, families, and other mature pursuits, take center stage. Yet when motivation wanes, seek out your crazy friends. They're the ones best likely to get what you're talking about, why you care so much about something few others do, and will rally behind you, increasing the odds you'll get it done. Use the buddy system: you be their crazy friend if they'll be yours.
The discipline
Paul Simon said we always have something to say if we're willing to work to find it. Motivations wait for us inside and we can uncover them if we're willing to dig. Dig through fear, dig through sadness, dig through ambivalence. The discipline of motivation isn't militarism: don't play drill sergeant (although at times, that might work). Instead, whenever you find yourself unmotivated, run the list of feelings and questions of likely motivations and see which ones get your heart rate going. It takes discipline to seek motivation when feeling unmotivated, but that's the difference between commitment to a craft, and beer-fueled fantasies. And for that purpose, I hope this essay leaves you on your way back to whatever great thing you need to do.
"Artists don't get down to work until the pain of working is exceeded by the pain of not working." – Stephen DeStaebler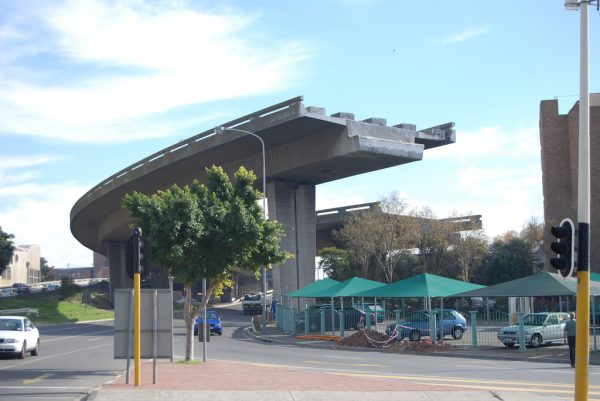 [Pubished May 23, 2007, edited and featured image added 5/1/2018]