How to Prevent Bad Morale Events at Work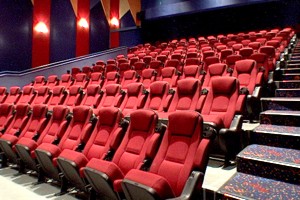 The basic rule for managers who are trying to "build morale" or "team build" is this: any event outside of work does not create morale.
What we commonly call a morale event only allows whatever morale that currently exists to surface, and if it's healthy, to possibly grow. But if you take a dysfunctional team out to an amazing event, they return to misery. Take a happy team out to a horrible event, they return to happiness. It's the experience at work that defines morale and you can't fix a team through events alone.
Real morale requires consistently giving people work they care about, treating them fairly even in difficult situations and creating a culture of trust and shared values. This is harder to achieve in many organizations than obtaining budget to spend, which explains why so many poorly managed organizations spend so much on "morale".
That said, there are ways to plan events so that they create the most opportunity for morale to grow.
What happens at good morale events?
Coworkers get a chance to become friends. By letting people play instead of work together, they have chances to build more natural relationships. They might learn that marketer or engineer that annoys them is fun to be with when they're on your whiffle-ball team. They won't be best friends but odds improve they'll see each other as interesting people, rather than just the annoying coworker down the hall. Those non-work connections are buffers against conflict and hostility while at work.
Inject fun into group dynamic. Good morale events create stories: something crazy Fred did, how Sally beat the VPs at Halo, or the comeback the boss had for John's rendition of his boring speech that morning. Create an event that makes stories possible. Those stories live on as a positive force, forever, in your organization. Think karaoke, an obstacle course, a scavenger hunt, something with seeds for stories. You have to take risks: even if the day is a complete disaster, guess what? That's a story! Playing it safe never ever provides stories. Alcohol is tempting as a source for fun, but can lead to inappropriate or abusive behavior: don't use it as the prime catalyst for fun.
Experience something new. Challenging (but non-threatening) morale events work because they force memories – They stand out and define that time for everyone there, giving them all a shared memory unique to their working experience. I can't remember a single morale event on teams that just took us to the movies (see below) – but I can remember running through every building on campus when Windows 95 released, the time our team had a manager vs. programmer water-fight outside building 27, and the insane foodfight at the IE4 ship party (I have $50 for anyone who can find that lost photo of me with a pound of guacamole in my right ear).
By far the worst morale events are movies. There is no chance for interaction. No one gets to share anything about themselves. It's a parade of mass forced introversion, where people join together to spend two hours staring silently at a screen. I love movies, but it's not a good way to get to know someone better, unless the movie is followed by a meal where we can talk about what we just experienced.
How to plan a good morale event:
Get the number of people down. If you can't throw a good morale event for 10 people, why try for 200? Smaller is easier. Bringing 200 people to the movies adds zero morale to your team: but giving 20 a great day, that they'll spread the word about when they return, adds tons of points. Either rotate teams, do a lottery, or dole out budgets to small teams at a time. And do not make morale events family days – that's another thing. If people are getting paid for going to the morale event, than it's a work thing, not a vacation day. Go for 200 only when you've figure out smaller events.
Three key elements: fun, interaction, challenge. These elements explain why movies are so terrible for morale. They are not interactive and offer no challenge. How can sitting in the dark, in silence, with people you don't know well, raise morale? And who wants to see movies in a packed house at 10am on Friday just because that's the only time you can rent the place? Good morale events hit the trifecta, giving people a fun way to interact with others in the course of challenging themselves. Going to sports events isn't as bad as movies, as you can talk to and see each other, but you're watching other people do things instead of doing things together yourselves.
Pick the right person to design the event. Some people are great at throwing parties, but most people are not: know thyself. Pick the person, or people, who are the spirit of your organization, or the organization you want to have, and let them organize the day. (Note: these people rarely have any correlation to the hierarchy). Give them the budget, your high level goals, and get out of the way. If you delegate right the first time and the event's a success, people will fight over doing the organization work next time around. Never ever let the staff of managers, as a collective, design the day. You'll get three big scoops of boring: a day no one hates, but no one remembers.
Think cheap but clever. Money is a distraction. If you're clever you can come up with creative ways to save cash. If it's spring or summer do something outside: most parks are free or cheap to reserve. Organize carpools instead of having everyone drive (saves gas and time). See if you can barter your companies services to a place you'd like to rent. Ask around: who knows who, and can call in a favor, or offer one in return? Try to spend budget on food and drinks, two things you shouldn't ever skimp on.
Get away. It's worth a 20-30 minute drive to wherever. People won't wander off to check their e-mail at the first sign of boredom, and they'll be committed to socializing ("Well I'm here, I should stop hiding in the corner and go talk to someone.") Getting away raises the odds you're taking them somewhere new and giving them an experience. Rent kayaks at the lake. Do a great BBQ at a really neat park (not the most convenient one). Don't get suckered in by the convenience of big conference rooms or company spaces: you'll instantly kill the buzz on whatever clever ideas you come up with. If you schedule wisely, you can dodge traffic both ways. And 5 great hours are better than 8 mediocre ones (and if you go for 5, give everyone the rest of the day off).
Make it mildly competitive. If you're afraid of low participation, or boredom, play on team rivalry. Organize it as the programmers vs. the testers, the website team vs. the management team, Over 30 vs. under 30 – I don't know – make up something funny. The management vs. thing has potential for venting frustration in a safe, fun way, just be careful your competition doesn't slide into war. Ask the folks from #2 to drive formulating how to break this down (Maybe it's 3 teams? 4?). Throwing down a nice prize for the winning team as bait will get people involved if nothing else will.
Think grade school games. Kickball is hands down the best no-frills, low-cost, easy organization activity to do. The goofyness of the ball (it's big and red) equalizes just about everyone – there are no rock stars in kickball. It's fun and, even for the super-competitive, hard to take too seriously. Throw in some good beer, food, music and a made up rivalry or cool prizes for the winners (that's where your remaining budget can go), and you'll have an awesome day. Frisbee Golf is runner up, as you can make courses anywhere, with teams of any number or size. (Whirlyball can work, but this has been a morale event staple for years). Semi-athletic things get people moving and change the hierarchy: no matter what happens co-workers become more than just their jobs.
Pull surprises. If you're in a big org, get a well-liked executive to drop by. If you're a start-up, make a mystery day or afternoon. But if you go for the surprise, go big. If you say only "bring a swimsuit", don't take the team to the pool at the Y. They'll never bite again at your surprises. But if you take them on a snorkling trip, or out on the lake for waterskiing, they'll bite every time you offer a surprise in the future.
I'm convinced I've got some of the above wrong. There are too many teams with too many different things going on to prescribe morale plans for all of them. But I bet on the spirit: get out of the lame event rut. Take chances and do something interesting. You just might spark a fire, in them or in you, that leads to real morale back at work.
So help me out: What are the best and worst morale events you've experienced?