How hard to immigrate into the U.S? Awesome flowchart
I can't say how accurate this thing is, but it's both a great piece of design (By Terry Colon, formerly of Suck), and a polarizing commentary on immigration policy: this will either anger you or make you happy. I know for sure my great grandparents would never have made it through this – Instead of being here writing this, I, like they were, would probably be a peasant farmer somewhere in Eastern Europe.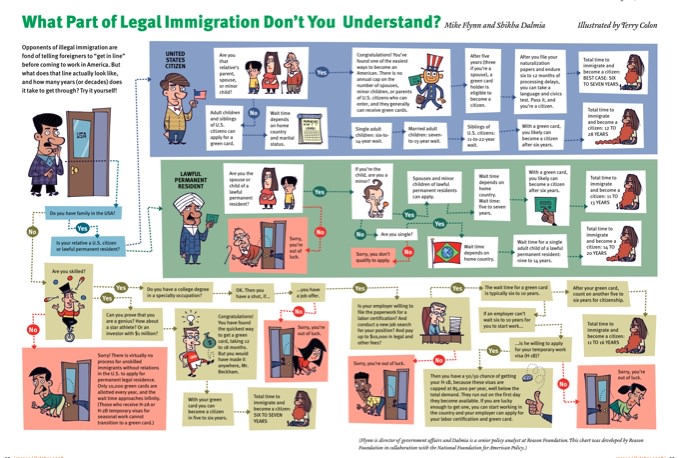 And here's the blog post it comes from with it's own comment thread (Hat tip, metafilter)
What I'd like to see are: 1) similar flowcharts for other first world countries. 2) Similar flowcharts for 50, 100, and 150 years ago in the U.S.