Innovation in a book about Innovation?
When I wrote the original edition of Myths of Innovation, I asked you folks for ideas to make a book itself innovative. There were some good ideas, some of which made it into the book. A full list of the books referenced can be found here.
One idea I had was the ranked bibliography, shown below, where instead of listing my sources alphabetically, which is useless, I listed them in order of how influential they were in notes. Not many people noticed, but some did.
Here's what it looked like (click to get a better view):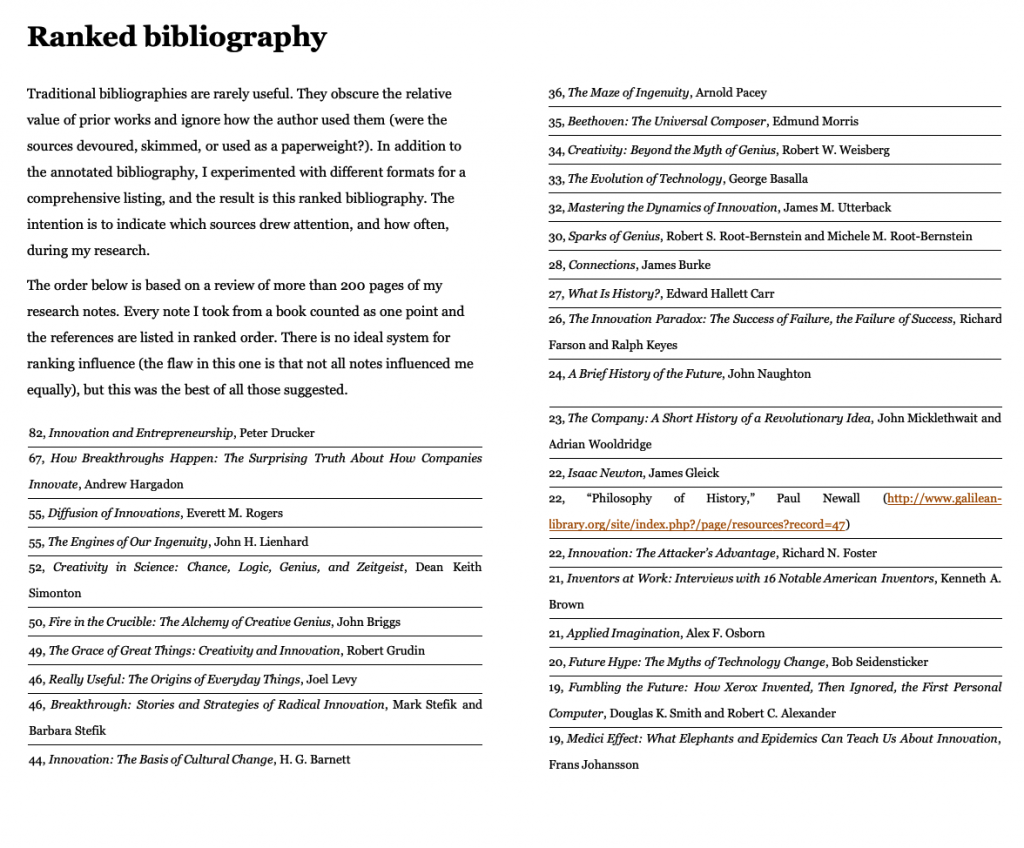 It's been a few years since that first post.  Two new questions:
Have you seen books recently that did something clever you wish other books did?
Are there other little details like the bibliography that you wish books included?
I'm working on the paperback edition now. So the time is good if you have clever ideas I might be able to work in.