Buy an hour of my time, dirt cheap (and support Mindfire)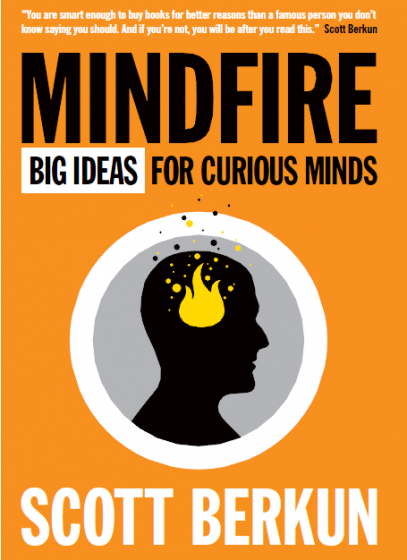 You can kill two birds with one stone.  Throw in some cash to help support my upcoming book, Mindfire, and you can get:
A blog post on the topic of your choice* written by me + 5 copies of Mindfire
A one hour Skype chat (use my brain however you like) + 5 copies of Mindfire
Most of the other prizes have been acquired – but these are good deals.
Is this dirt cheap? Sure, if the the dirt is filled with diamonds. The money goes towards promoting the book, which you'll be among the the first to get copies of.
The post is going for $150, the Skype chat for $350.  If you think that's insane, that's fine. I'm insane. But I know some of you have always wanted to know what I think about X or Y, or want me to sit in and chat with you and your team and advise (albeit virtually).  For you, this is a bargain.
Go here for details before these special offerings are gone.
If you want to be notified when the book is out, join the mailing list.
(* I will not write an advertisement for your product. I will, however, write about nearly any topic, or answer any question you wish. I will review products, but you no guarantees on what I'll say about it.)