How to get your name in my books
A few weeks ago I asked for photos of Mindfire out in the world. I promised to include their names in the 1.1 edition and I delivered. Here are the photos:
And their names appear in the acknowledgements of the 1.1 edition: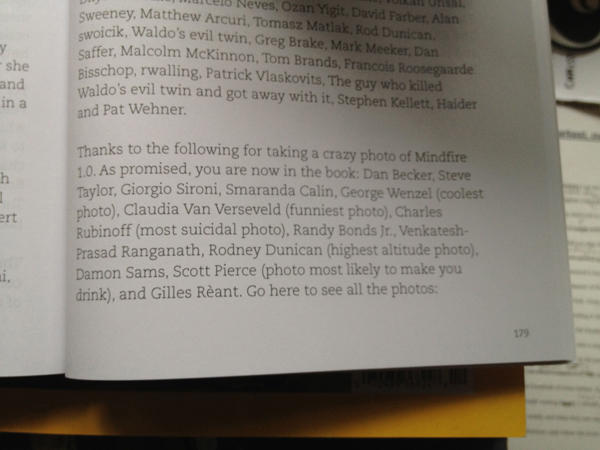 If you're jealous, or think you can do better (these photos were tame I admit) – take a photo and leave a link to it in the comments.
I'll at least highlight you on the blog, and if there's a 1.2 edition you'll get your name in too.
Have fun!