Cover designs for Mindfire: vote!
In my continuing quest to involve you folks in the process of making this book, it's time to look at some cover design ideas. For those who haven't been following, the book is fun collection of provocative essays.
If you want to be notified when the book is out: join the list.
These are not final designs – they're round two. I've worked with Tim Kordik on exploring  different directions and these were the three most different – I'm sharing with you to get the best feedback possible.
How to Vote
Our goals are: 1) simple & bold 2) Easy to read from far away 3) Positive & interesting
The blurbs and other details are placeholders (hopefully this is obvious)
We want feedback on direction – these are not final designs
First impressions weigh heavily: don't think too much
Comments welcome: be constructive please
Design A: Dynamite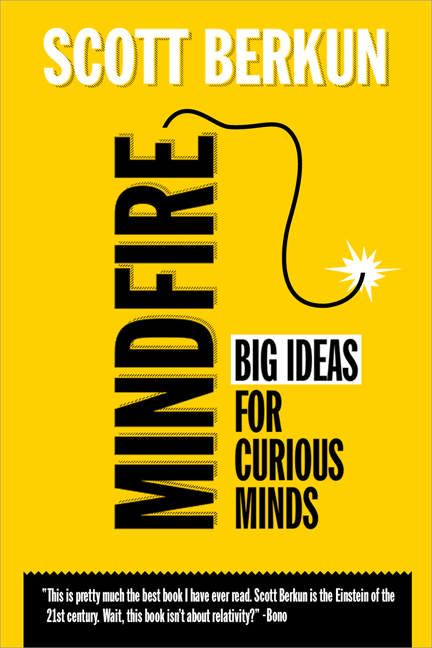 Design B: Triangle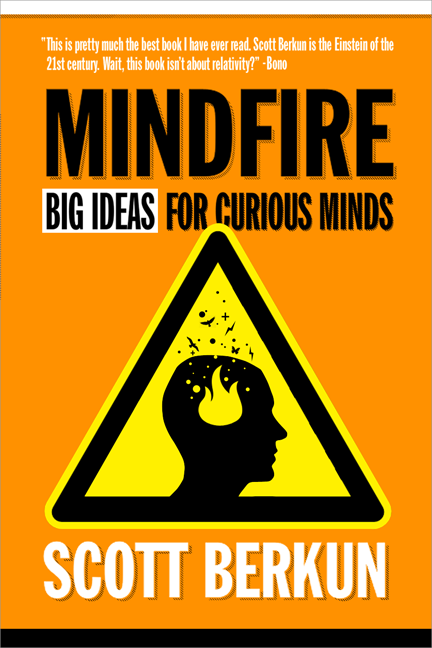 Design C: Blue flame