How much vacation would you take if you could?
The Wall Street Journal recently ran a poll asking "If you had unlimited vacation, how much would you take? The results are shown below.
It's a question of interest, since my next book is about WordPress.com where employees enjoy an open vacation policy.
Surprisingly almost half the respondents (46.4%) said 4-6 weeks. 17% said more than six weeks.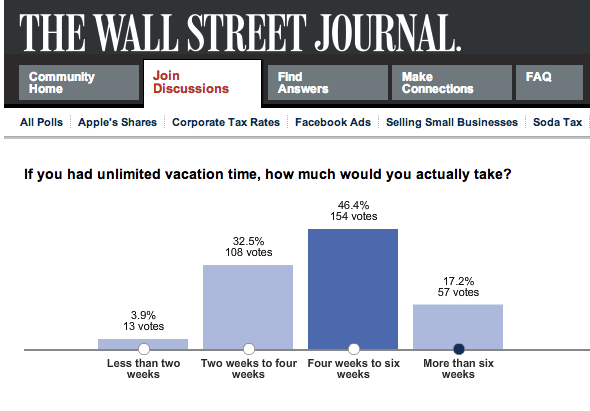 Read my related post exploring the question: Should Americans get more vacation?