Mindfire #33 book on Kindle for Philosophy
Thanks to all your support and word spreading, Mindfire: Big Ideas for Curious Minds is the #33 book on philosophy on Kindle.
Cheers to everyone who has helped make this self-published effort such a success. And for you kickstarter folks, another update is coming soon.
If you haven't checked out the book yet, now is a great time. How high can we help the book go? You can even gift it to a friend who has a kindle: all you need is their email address (Click the give as gift button on the right side of the page for Mindfire).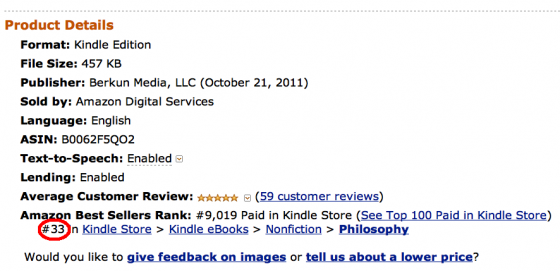 Free Book Giveaway: the first 20 people who leave a comment saying "My mind is cold, I NEED the Mindfire!" will get a free copy of the kindle edition (sent to the email address in your comment).