Trinity: a graphic history of the Atomic bomb (review)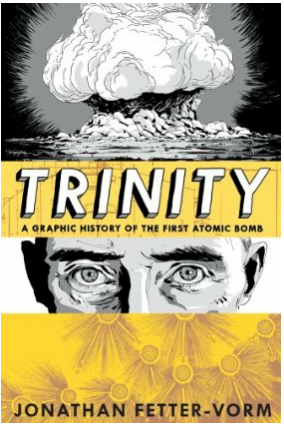 I'm a fan of graphic novels on non-fiction topics. By putting techniques from comics and illustration at the forefront of the book, there is a power to convey complex ideas in salient ways that transcends written language. Books like LogicComix and The Book of Genesis by Crumb take on ambitious topics with grace, style, potency and charm.
The book Trinity, by Jonathan Fetter-Vorm of Two Fine Chaps, takes on the development of the first atomic bomb. He describes the planning, the personalities, and, with great style, the science involved in how they developed the ideas behind the bomb. It's a short book, as most graphic novels are, but the illustrations will last long in my mind.
If you've been intimidated by Rhodes classic The Making of the Atomic Bomb and want a gentler introduction into the central history, issues, science and drama, this book is a great place to start. It's also appropriate for young adults (the illustrations of the bombings at Hiroshima and Nagasaki at the end are moving more than graphic).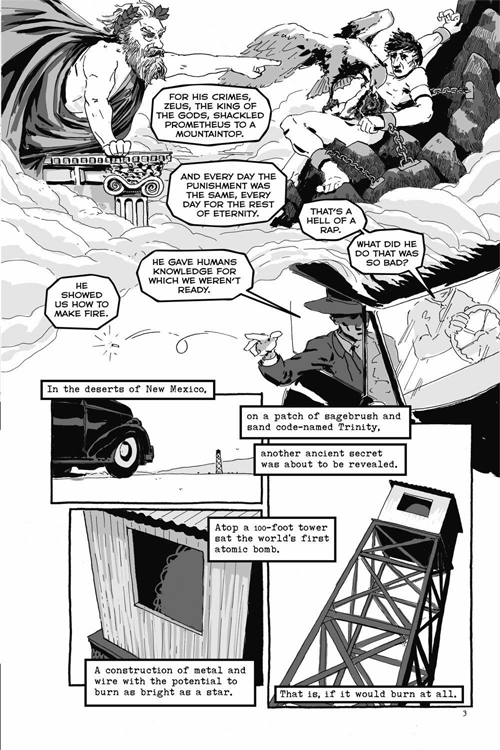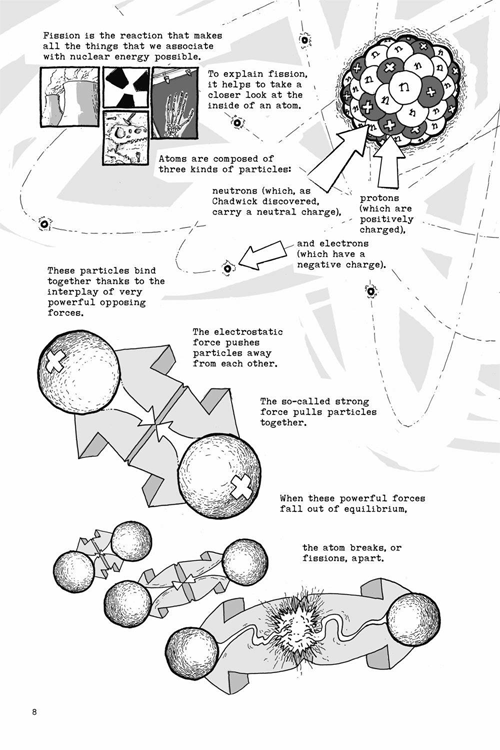 You can buy Trinity: a graphic novel history of the atomic bomb here.