Why is Our Civilization Dying?
Each week I take the top voted question from readers and answer it.  With 49 votes, this week's winner was "Why is Our Civilization Dying?":
Why is Our Civilization Dying? Why are we not moving science forward anymore, but instead get fascinated by ridiculous things like new iPhone model or Facebook or Instagram or 3D printers for that matter? Why no one cares about space exploration, biological research, prolonging human life?

Why one would see things of medieval stupidity now, in the XXI century? Like adult people believing in ghosts, angels, fairies, vampires, what not? Why "rights" of all kinds of morons and perverts are becoming more important than the common good of the human kind? Is this just a natural decline of a civilization, or someone is driving us there?
Before I answer this entertainingly overloaded question directly, I need to set the stage with some supporting arguments.
1. We suffer from projecting false uniformity to support theories. It's hard to measure trends on the scale of entire civilizations and we sloppily assume uniformity when it's convenient for our arguments. This isn't to say there aren't trends or that we're incapable of spotting them, it's just we're bad at objectively evaluating wide measures in the past, much less the present. Broad strokes are a magnet for the worst acts of confirmation bias and oversimplification. In this case the planet is big enough to support many different civilizations simultaneously, yet the question assumes there is only one and that it's shared, an assumption challenged by the number of wars and conflicts around the globe.
2. Progress can happen inside regress. It's possible for a small group of people in one generation to make great progress despite the majority of people at that time being backward, confused, uncivilized or a thousand other disappointing things. There is a reasonable claim that sometimes progress only happens when things are the worst: only then is there enough motivation for people to act. Stated another way, as bad as thing are sometimes they must get worse before they can get better.
3. Progress is led by minorities. All progress is change and only a minority of people have all three of the necessary qualities:  1) being willing to make sacrifices to make change happen 2) having the superior ideas to pursue and 3) the execution skills required to deliver the idea to the masses.
4. There is an illusion of golden times in the past. When judging the present we often fall victim to comparing it against a mythological golden era that never existed.  Before even trying to answer the original question, it's helpful to ask another question first: When was our civilization most alive? In America we romanticize the Romans and the Greeks, but both civilizations, despite their achievements, had systematic brutality and inequality. As critical as I am of our species, I agree with Penn Jillette:
Two things have always been true about human beings. One, the world is always getting better. Two, the people living at that time think it`s getting worse.
Given #1 it's hard to prove this since so much of these observations is subjective, but whenever I step back from my complaints about modern times to carefully review the grand scale of human history, the present always looks far better.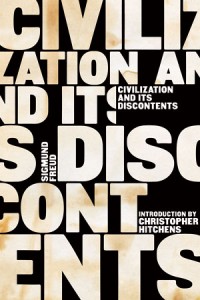 The question, as written, has some easily refutable claims. To say "Why no one cares about space exploration, biological research, prolonging human life?" is at best sloppy thinking. Clearly some people in the world seriously care about all of those things. And given #3 above, I bet the % of people who care about those things is as high or higher than in the past. I'm certain most people have serious interest in living longer, the question is how much of their or their government's time are invested in pursuing those ideas, which is a different problem (fee free to ask me a follow up question: Why are our governments dying?)
The general fascination with ridiculous and trivial things is hardly new. We have a long and well documented history with being easily obsessed by worthless things. As much as I criticize our technological consumerism, it might also be an indicator of the general health of a civilization. If people are mostly worried about trivial things it means the fundamentals of civilization aren't daily concerns (food, shelter, employment, etc). Of course when the focus on the trivial could be a denial of real problems that need attention, but interest in Instagram and Angry Birds alone says little.
Freud's answer to this entire question was to doubt the utility of civilization in the first place. He argued that we traded our sanity for safety on the day we took up permanent shelter with each other, pointing to how our natural psychologies struggle in the systems required to make large scale civilizations work . Some of Jared Diamond's ideas in The World Until Yesterday run on a similar theme of doubting that civilization itself has progressed us in all the ways we assume it has.
To summarize my answer:
I don't think civilization is dying.
In many important ways this is the best time to be alive.
I agree there are major problems. We can learn much from the 18th century and other centuries too.
Things will have to get worse before they get better.
Related: Why Is Innovation Slowing Down?