Did you read Making Things Happen? Anniversary soon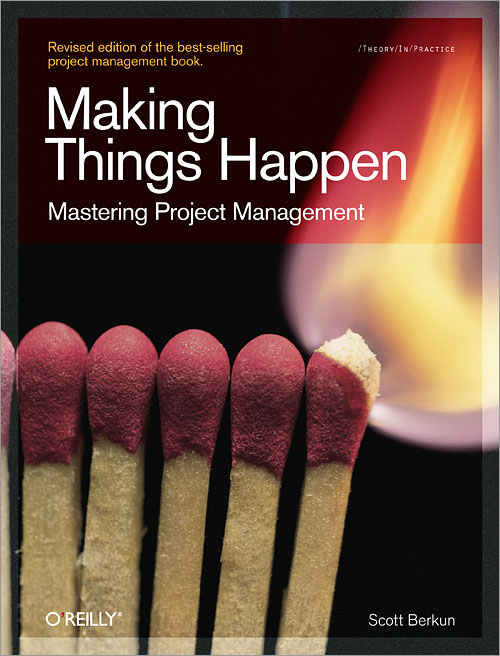 Nearly 10 years ago, on May 2 2005, I published my first book, originally titled The Art of Project Management. Due to an issue with the title it went out of print, and was republished again in 2007, in an updated and heavily revised edition, with the title Making Things Happen. Its been a very popular book and it sent me around the world to talk about the ideas it offered. I've written more than 200 blog posts about related topics like management and design, often responding to reader questions and challenges.
With the ten year anniversary coming up, I'm talking with O'Reilly Media about doing something special to celebrate.
One idea is to do a weekly reading group, starting on the anniversary date, where I'd do a weekly Q&A about each chapter with whoever wants to read along. How have my thoughts changed? There's only one way to find out.
If you read the book, what would you like to see? Leave a comment if you have ideas. Thanks.