Please Don't Be Generic (When sending LinkedIn requests)
I believe in first impressions, especially if you're asking someone else for something. When you make a connection to another person, even on the interwebs, please take 60 seconds to say something personal about why you're making the connection.
If you're not willing to take 60 seconds to write something personal, and explain why you want to connect, why would you expect them to say yes? If they're important enough to you to ask for something, match that with putting in a moment of effort. Otherwise you're the equivalent of a stranger running up to someone on the street and asking to shake their hands, screaming "You're someone I trust!" as you do it.
Here is what my LinkedIn inbox always looks like (see below). It's often filled with generic requests from people whose names I don't recognize, where the request tells me nothing about who they are, how they know of me or why we should connect. It's a wasteland.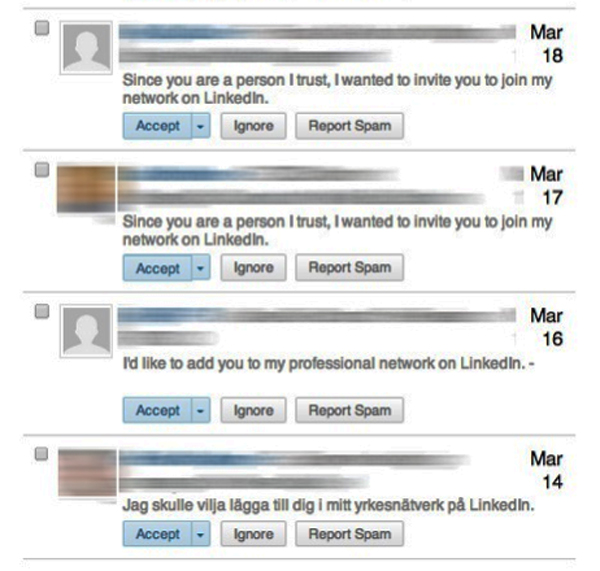 That last guy didn't even get the language right as I only speak English.
The generic messages LinkedIn offers should be avoided. How could I be a person you trust if we've never met? And even if you trust me, that's not the important part on my end: why should I trust you or find you worthy to connect with? It'd be far better to explain how you met the other person, why you're a fan of their work, or how on earth you even know who the hell they are.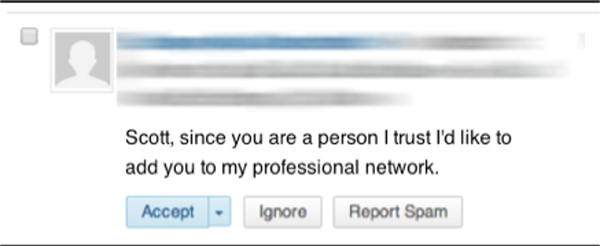 When I see these generic requests (above), I translate it to mean the following (below):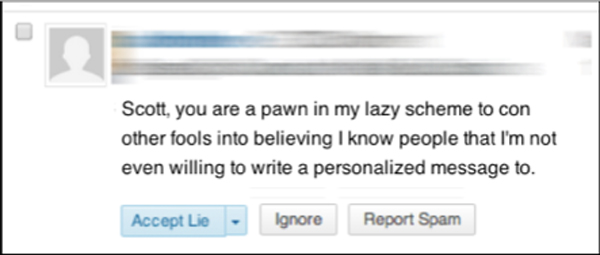 Advice:
Take 60 seconds to say something personal and meaningful
If you can't, don't bother sending the request
Unless you're sure the person knows your name name well enough that it's meaningful to them
[This post is excerpted from How Events And Conferences Should End]