Cover design vote: How Design Makes The World (first round)
My next book, which teaches just about everyone how to understand good design, is on the home stretch (release May 2020). Which means it's time to get your feedback on cover design directions (I'm working with PageTwo Books).

If you haven't been following along (outline and more at the link), Here are the book's goals.
The book's goals are:
To teach anyone to see people, places and things more like our best designers do.
To invite everyone to ask better questions about the designs they experience every day.
To give designers a compelling, short book they can share with coworkers, clients and friends to explain what they do and why it's so important.
To have fun while understanding the world. Life is too short.
Stories in the book explore city design, product design, web design, aethetics, design process, flow, user research, mobile design, ethics, system theory, inclusion, business, org politics, tradeoffs, design for conflict and more.
Rules for Feedback
These are preliminary so the specific images or objects should be considered placeholders.
You're voting on the approach, rather than for these being the final cover.
The book is for everyone, not just you. Your personal opinion is interesting, but if you're a designer most people buying this book won't be.
The brief is: clear, simple, inviting. Fun if possible. Readable in a thumbnail.
Thoughtful comments welcome.
Approach A
One approach to thinking about the world, with a sample map etching as the background.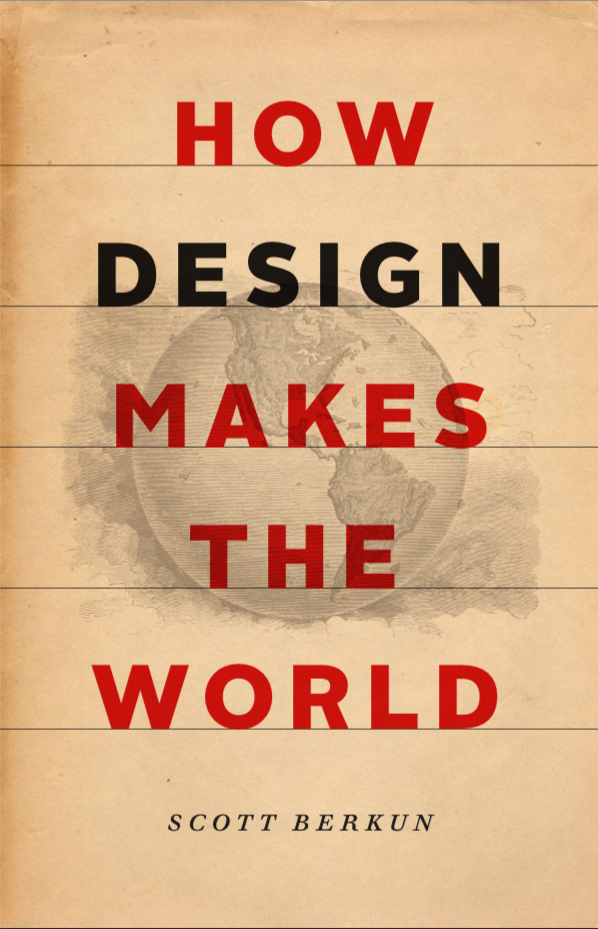 Approach B
Simpler visual style one an anchored image, in this case a globe (one idea for representing the world). Some variations below.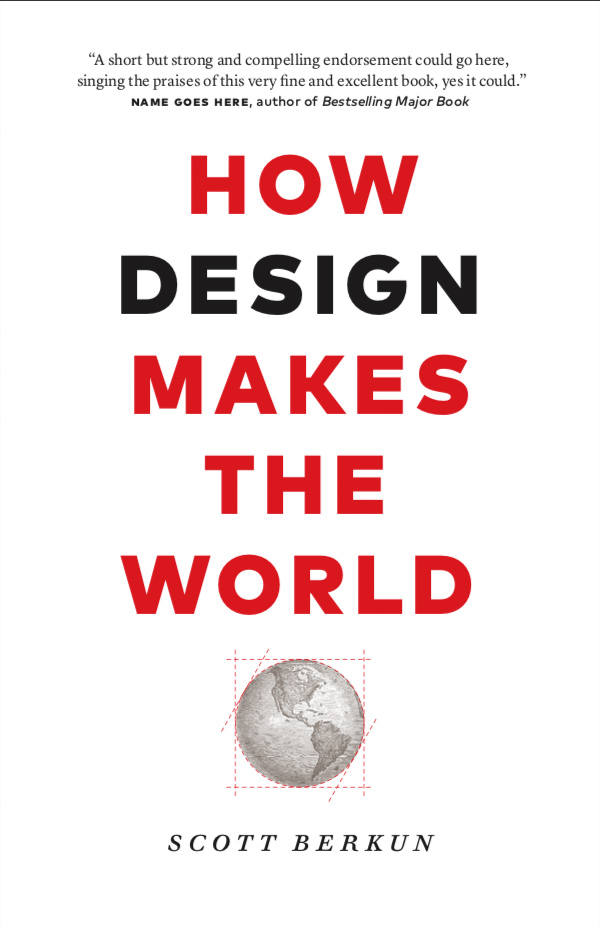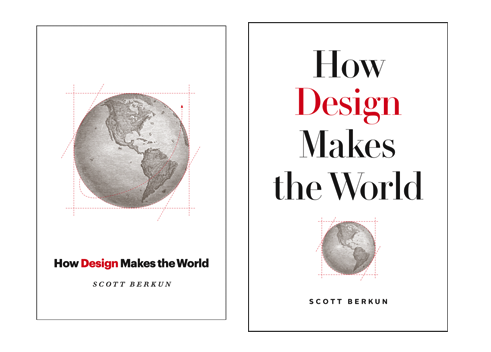 Approach C
Rough sketch – the idea here is to show some kind of progression in style and fidelity. This was done quickly but if we went down this path we'd invest in high quality hand lettering.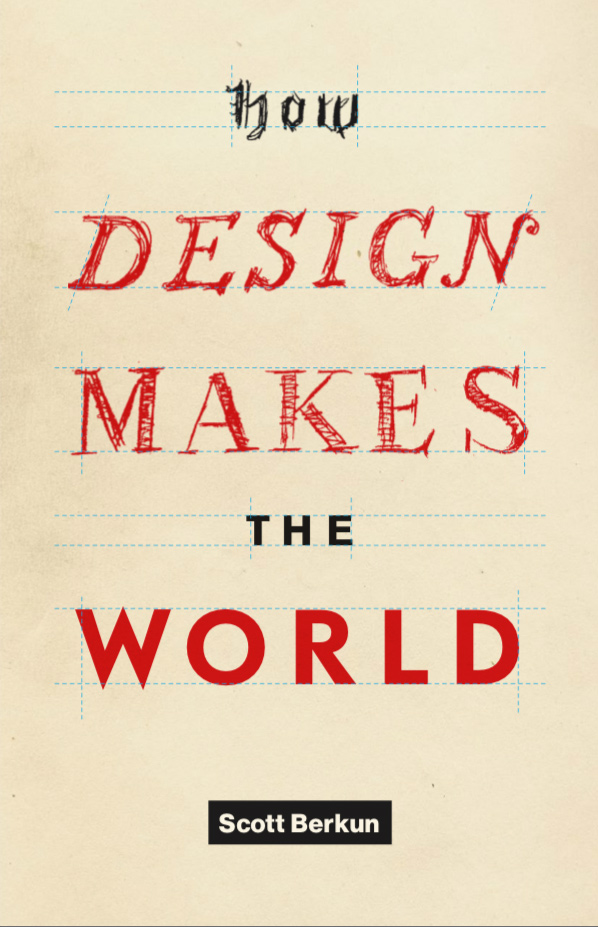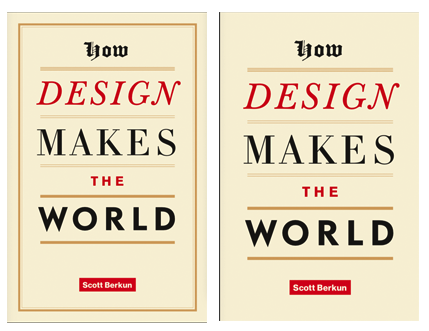 Approach D
The background images suggest different kinds of design, and there could be many different options for what's put there. Or how many there are.

Option below shows a different orientation of the images.