Difference making: darfurwall.org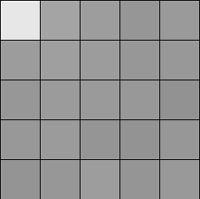 I recently met Jonah Burke, one of the directors of the darfur foundation, to chat about innovation. I came across his project, darfurwall.org, at Ignite Seattle, a local tech-sector meetup.
Months ago I wrote a preechy essay about difference making: well, here's an example of someone doing the real thing.
Not only is darfurwall.org a clever piece of design and engineering, it serves a purpose: all the money people chip in for lighting up the digital wall goes straight to helping people in need. Like a physical monument, it gives a sense of both the impact of what has happened, but also offers a way to participate. Check it out.