Lessons from amazing projects: Russian Ark
We've all had tough projects, but this one might just top them all, and it hits on three of my favorite topics: design, management, and film making. Here's the rundown:
It's one continuous 90 minute shot.
It's a feature length film shot on an independent film budget.
The film spans 33 rooms of the famed Hermitage museum in St. Petersburg.
It has over 800 actors and performers.
It has various plays, dances and orchestral performances, all performed live and in a scripted sequence.
It took years to plan, write and develop the custom steady-cam technology.
They only had budget/time for 4 tries, and got it on the 4th.
I've both seen the film, and have visited the Hermitage (prompting a 2nd viewing of the film). Understanding Russian history helps make the film more than a stunt, as the story can be hard to follow (It's an abstract and art-y film, both figuratively and literally as it's shot in an art museum). But even without it, the film is a visual delight and a project management wonder.
If you're a designer or a manager you'll be in awe even if you only make it through half the film. Moreso, the DVD includes a making-of featurette that entirely blew my mind: it will put whatever is stressing you out right now into deep relief.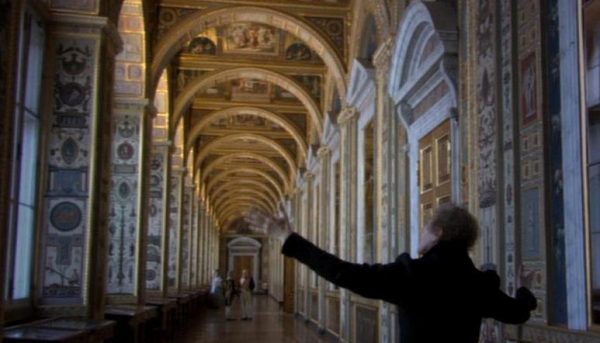 Trailer, netflix listing, and reviews.