Make your own DVD commentary: Overcast Media
I don't write about it often but I'm a huge film fan. For awhile now I've known about the works at Overcast Media, but they've been in stealth mode, under the radar.
Finally, with this coverage by the Seattle Times, I'm free to tell you: If you've ever wanted to create your own DVD commentary, or make commentaries for TV shows or other media, you're in for a pleasant surprise.
Roger Ebert and others have talked about this idea for years, and finally it looks like someone is making it happen.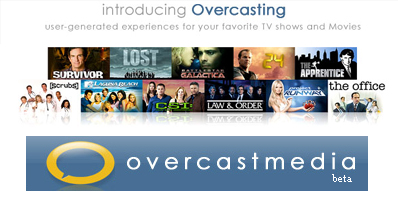 Their new beta release is invite only – but you can sign up for an invitation right now.
(Disclosure: Richard Stoakley, Overcast Media's CEO, is an old friend. He had the office across the hall from mine at Microsoft on the Internet Explorer team, circa 1997)