What new chapter do you want?
The work on Making things happen (the book formerly known as the art of project management) is well underway. Months ago, I asked you to vote on what you wanted. There were many excellent suggestions, which I've read and am reviewing, but top votes went to a new chapter: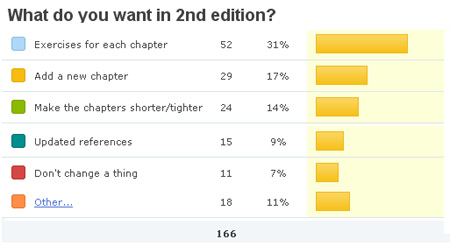 One remaining decision is what the new chapter will be. I've heard three good candidates so far.

Possible new chapters:
How to build/grow a team
The secrets of morale
Learning from projects after they ship (or your iteration ends)
They're all good fits, and I have my opinions, but I want yours. For reference, here is the full outline from the existing book (I'll give you a dirty look if you ask for a chapter that's already in there :)
So leave a comment and let me know: does one of the above rock for you? Or is there something else you want to see as Chapter 17?
Thanks!