Dr. Seuss, wicked constraints, and creative thinking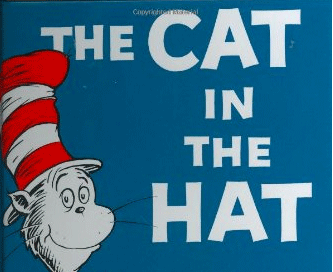 One interesting theme in the research I've done on creative thinking is the role constraints play in fueling creativity. Many people find this paradoxical: shouldn't having infinite resources and freedom make creativity easier? Well, besides the fact that supplies of infinite resources are hard to find, there's plenty of evidence creative people get fuel from constraints.
One favorite example comes from Dr. Seuss. The book Cat in The Hat, and many of the books that followed, were born out of a requirement to only user 250 different words.
In May 1954, Life magazine published a report on illiteracy among school children, which concluded that children were not learning to read because their books were boring. Accordingly, Geisel's publisher made up a list of 348 words he felt were important and asked Geisel [aka Dr. Seuss] to cut the list to 250 words and write a book using only those words. Nine months later, Geisel, using 236 of the words given to him, completed The Cat in the Hat. This book was a tour de force – it retained the drawing style, verse rhythms, and all the imaginative power of Geisel's earlier works, but because of its simplified vocabulary could be read by beginning readers. These books achieved significant international success and remain very popular. (From wikipedia)
Of course this isn't to say that all constraints are good. Some constraints make a solution impossible. If I asked you to build me a spaceship to Saturn that cost $5.50 and have it done by noon tomorrow, it'd be insane to criticize your lack of ability to find a solution by saying you're not creative enough. But on the other hand, JFK's proclamation to go put a man on the moon by 1970 seemed impossible to many when he said it in 1962.
The challenge is knowing how to define problems such that they provide enough constraints to help creativity, but not so many that creativity, or any solution, is impossible. The skill of defining requirements, the PM jargon for defining constraints and goals, is all too rare skill that doesn't get the respect it deserves.
(See also, do constraints help creative thinking?)