Mindfire: Free preview now available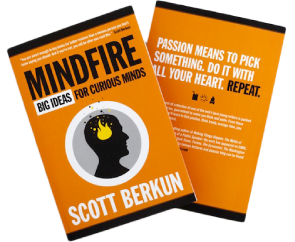 For 52 hours, the entire book was available for free. But don't worry. If you like free things, you are still in luck
You can download a free PDF preview of the book (nearly 1/3rd of the content), right now.
Click here to get it: free sample of Mindfire: Big Ideas for Curious Minds (PDF).
If you like what you find, I hope you'll pay a few bucks for the rest.
The book is on sale now at  amazon.com, in print and kindle editions, and on B&N and iBookstore.