The gift of Innovation (photo)
Timothy Meaney, CEO of Kindling, a collaboration tool used by Symantec, Motley Fool, Nordstrom and Credit Suisse, sent out copies of The Myths of Innovation to some of their favorite customers.
He kindly sent me a photo, which I promised to post here.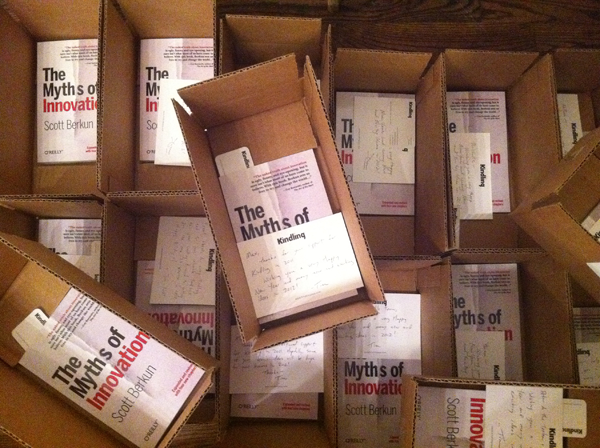 Should you be inspired to do something similar with one of my books for your clients, friends or armies of creatives under your employment,  and give me an interesting picture, I'd be thrilled to post about it here too.