Are Hospitals More Important Than Art?
Each week I take the top voted question from readers and answer it (submit yours here).  With 35 votes, this week's winner was "Are Hospitals More Important Than Art?" submitted by awesome reader Sara Vermeylen.
Questions like this are fun, even if absurd. Like Street Smarts vs. Book Smarts, it's a kind of false dichotomy. But like the game Zobmando where you must decide between two ridiculous choices, you can have great intellectual fun in crafting arguments for one side or the other (or both).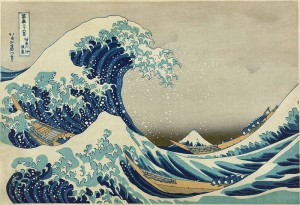 If survival is at stake, I'd choose hospitals. A hospital, assuming it comes with smart doctors and fancy equipment, keeps a popular healthy, lengthens lifespans, improves the survival odds of reproduction, and provides a core public service everyone needs. If everyone is sick and dying, art has limited value, and of course it's harder for sick and dying artists to make art than healthy ones.
But art is a critical part of what it is to be human. As miserable as conditions were for our ancestors 30,000 years ago, they took time to make elaborate cave paintings. If art were meaningless, why did they bother way back then? The answer is we are both social creatures and tool makers. Central to our survival has been the ability to communicate ideas, and art is one tool for developing the ability to imagine, observe, record and communicate thoughts. Art is also a tool of expression, a way to capture ideas, feelings, memories and dreams for others to see. Art, in the form of tattoos, face-paint, and even flags, has helped us throughout history to define our identity and remind us of shared connections. Music, books, paintings and movies are forms of art we depend on to help us understand who we are and how we want to live. We are aspirational creatures and a primary way we define what is possible for ourselves is through the art our artists makes for us.
What do you think?