6 reasons to read The Ghost of My Father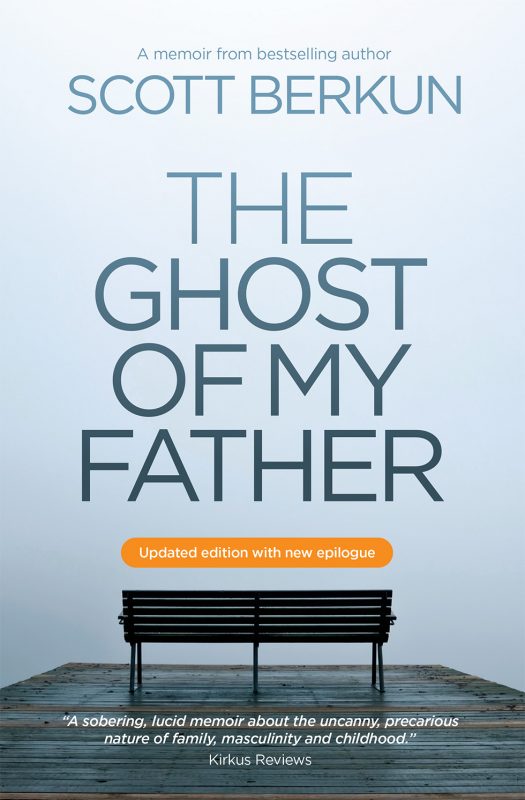 What? Who is this Berkun guy and why should I care he wrote a book? Good questions indeed. Here are the answers.
If you like my work, this is the most ambitious project I've done. At minimum you should want to see if I fall on my face. I've committed to taking risks with my talents and this is the biggest risk I've ever taken creatively. So far the reviews have been outstanding – what's to lose? You can try before you buy.
Is there something about your childhood that lingers on your mind? My story is told in a way that can help you figure out yours. I've made mistakes but you can benefit from them. This book is about jumping in to sort those memory and understand how memory within family works. How can we not explore our past? There are lessons we can only learn by going back there, as scary as it seems.
It will start conversations for you / a great gift. Everyone who has enjoyed the book found it raised many important questions for them about themselves. Give it to a friend or family and use my story to help explain yours, or them theirs (Or it might make them cry, in which case send a box to your enemies).
Kirkus reviews said "…lucid memoir about the uncanny, precarious nature of family, masculinity and childhood." Jen Moff wrote "…captivating, but also insightful… digs deep into many themes; family dynamics, forgiveness, grace, legacy, hope…" It's the best reviewed of all my books.
50% of profits donated. The book explains why but the important fact is 50% of the profits from this first edition will be donated to Big Brothers and Big Sisters of America and Big Brothers Big Sisters of Puget Sound. (this was only true for the first edition – the book has been updated with a new epilogue)
Instantly read the free excerpt from the book  (PDF).
You can buy the book on Kindle (or kindle gift) and Paperback right now.