Coming Soon: Updated Edition of Ghost of My Father
[Update May, 18 2016: Yes I know, a year has passed. My father died October of last year, more than a year after the book's release and I wrote a brief note to my mailing list about the news. When it happened I put this update on hold to give me a chance to sort myself and feel things through. Only now do I feel ready to finish the story.]
This week I'm working on an updated edition of The Ghost of My Father. It will have a new epilogue chapter about what's happened since the book came out, answers to questions I get asked often and some recommendations for people with family issues like mine.
Did you read the book? If yes you can help by leaving a comment about a question you had you wish the book answered.
Meanwhile designer Tim Kordik updated the cover design. It now has lovely reviews from generous souls, a more thoughtful description and more.
Original Cover (read about how it was designed):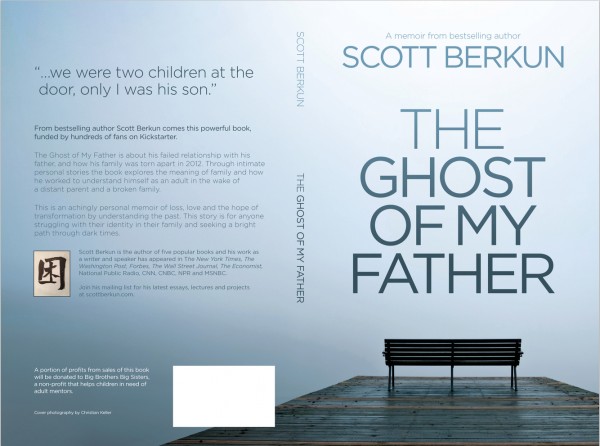 Updated Cover: