Kindle editions on sale today: $3.49 (act fast)
Three on my books are heavily discounted on Kindle today. $3.49 for some of them.
I have no idea how long they'll be on sale for (Amazon works in mysterious ways), but grab them quick if you've been waiting to grab them.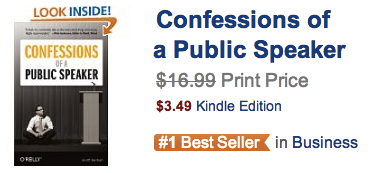 I've heard some reports the sale is U.S. only but I can't confirm that.