Tricks for writing: book darts
For years I was a notorious page corner folder. I'd mark corners of passages I needed for research with a fold, making bibliophiles cringe and scream. I thought books should look used: it's a sign of love that a book traveled, got scuffed up, filled with post-it notes or coffee stains. I love when readers post photos of my books that have lived good lives.
But then, I love books and want them to last. It's really not nice to mark up books that aren't yours (but are owned by friends or libraries). If I had a better way I'd have used it, I just didn't know of one. So when I showed my brother-in-law a particular good book (with my folds on every other page) his eyes lit up. That Christmas I was gifted a set of book darts.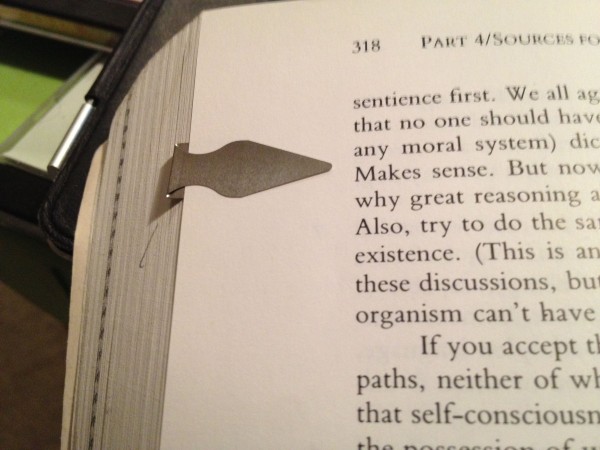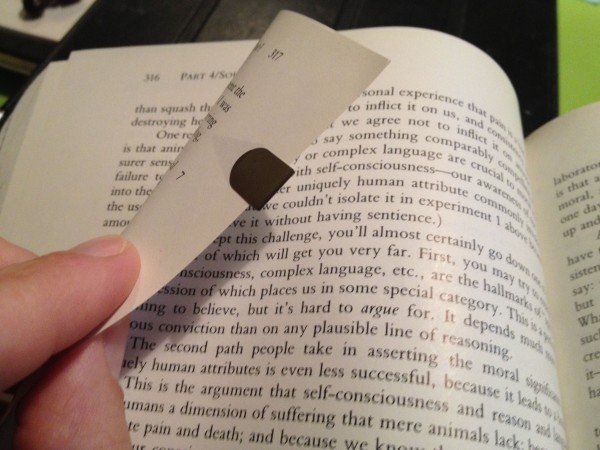 Book darts are small arrow shaped strips of metal that you can place on pages to mark a passage. They are easy to use, easy to remove, and do zero damage to books. It's a great paper clip-esque design: minimal and clever.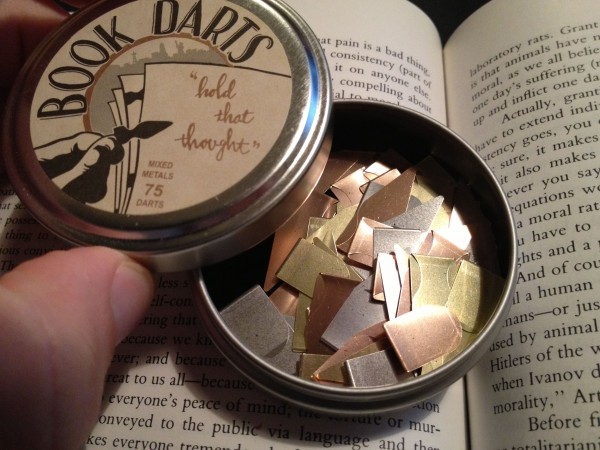 I use these things so much in my research that I own several hundred of them (I'm faster at marking pages than I am at reviewing the marks later).
They're sold in various quantities at bookdarts.com and some bookstores sell them too. If you are student or writer and spend your days making notes in books, I highly recommend them.