Innovation vs. Usability: In numbers
Playing around with the new Google Labs Ngram viewer (which searches for usage of words in the entire google books archive), I compared the use of four words, usability, innovation, prototype, and  experiment, over the last 100 years. Chart shown below: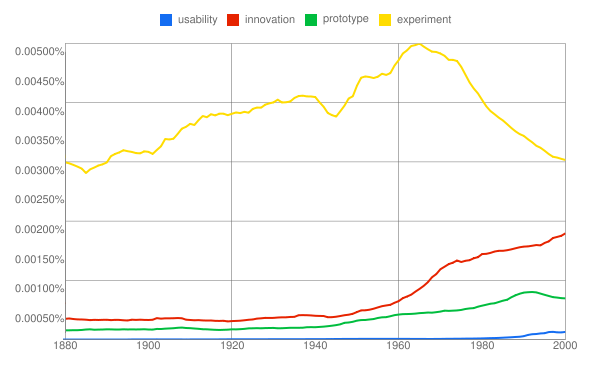 I complain often about abuse of the word innovation. I also advocate the use of the word experiment. Interesting to see the decline of the later at the same time as the rise of the former. I'm clearly on the losing side.
You can run this query, or build your own. It's fun. Not sure what conclusions can be drawn from such a wide pool of data, but interesting none the less.