Even Jefferson had second drafts
After a writer is successful, and their works enter the canon, we quietly assume their  work could not have been written any other way. That is until we study how they made their famous works. One reason I made the time-lapsed video of writing an essay is to show how much change is involved in writing even short pieces.
Here you can see one of Jefferson's drafts of the U.S. Declaration of Independence. He wrote several, and reviewed the document in detail with the Committee of Five. It's unclear how many revisions or discussions they had, but it's clear the document is a product of thoughtful revision.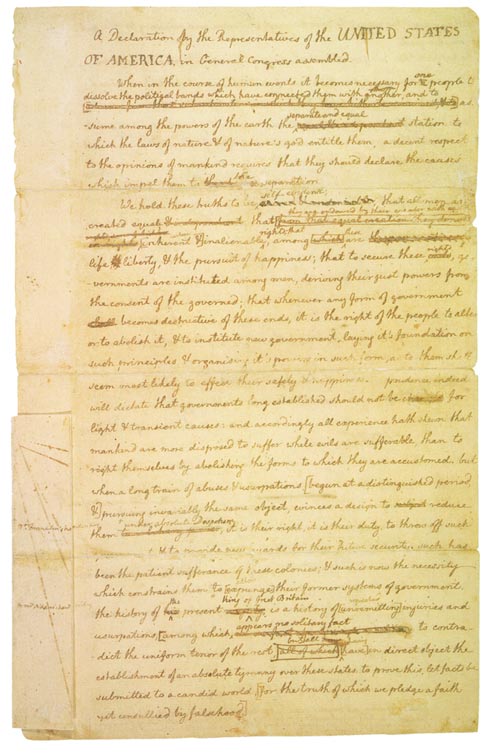 You can see the full transcript of the above version of the Declaration.