Saving Your Creative Soul
I spoke at TEDXDepaul last month, on the invitation of Daniel Gurevich. He gave me free reign to decide what to talk about, a liberty I enjoy, so if you like this talk you can thank him too.
At the event I met Alexis Finch, who was sketchnoting the event at the same time I liveblogged my notes. We made an impromptu press row right up front. Here is her  sketchnote of my talk.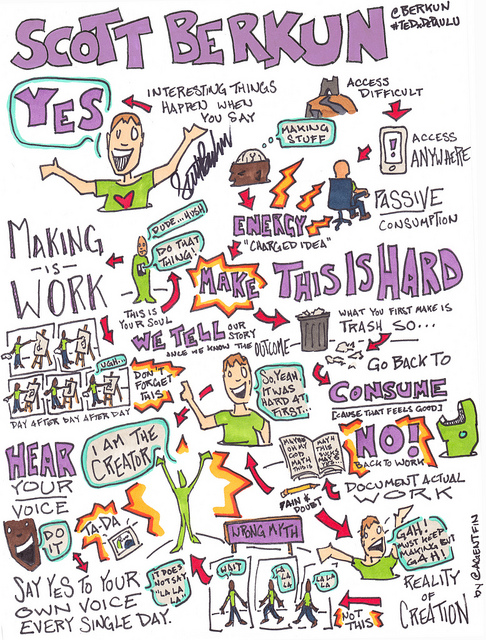 .