Vote on the cover for my next book
A few weeks ago you voted on the title for my next book. Thanks to your help that decision has been made:
The Year Without Pants: WordPress.com and the Future of Work.
The book follows the behind the scenes story of my year working for Automattic, Inc, the makers of WordPress.com and what I learned from working in a 100% remote based, email-free,  open-source fueled working culture. It was a fascinating experience in many ways and the book teaches everything I learned about management, leadership, creativity and organizations.
I've been working with the folks at Jossey-Bass on the cover design. Here are 4 concepts – Which direction is best? Place you vote.
Option A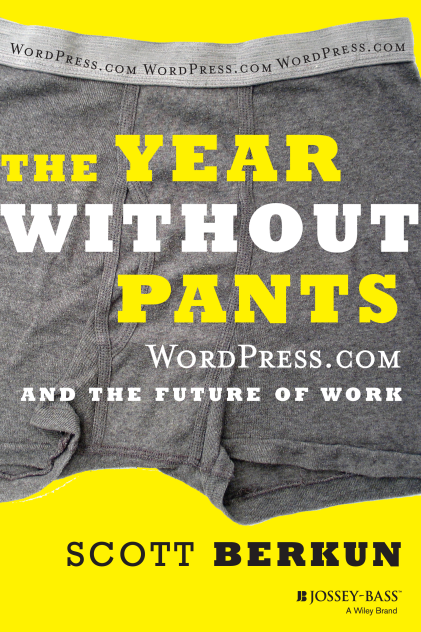 Option B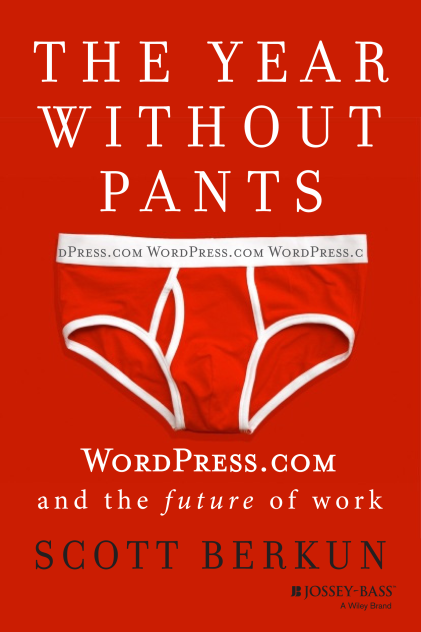 Option C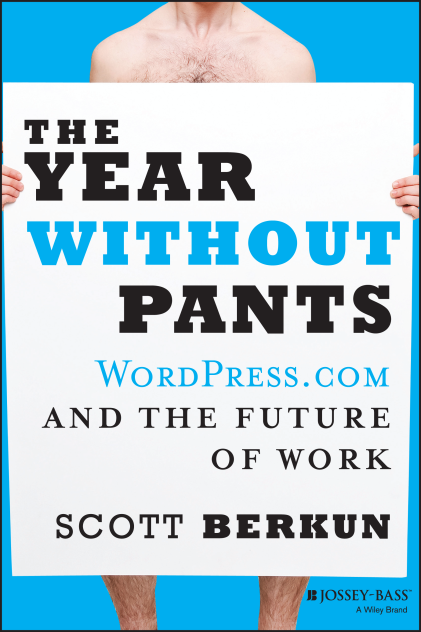 Option D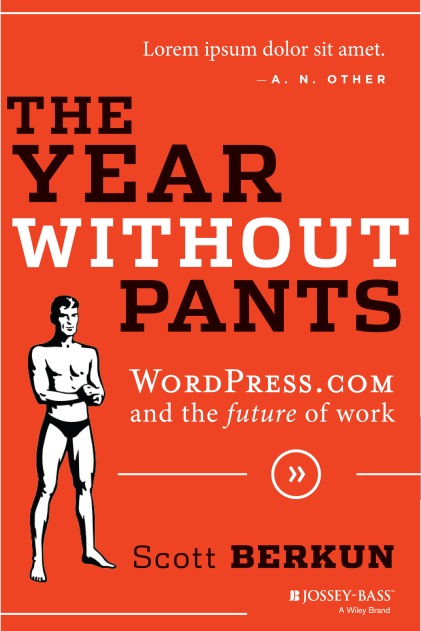 If you want to be notified when the book is on-sale and get access to exclusive content, sign up here.